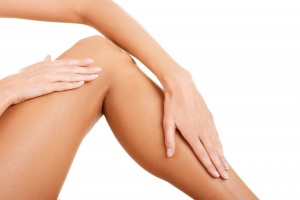 Unwanted hair in certain areas of the body can compromise the aesthetic appearance. Laser hair removal is recognized as the most effective and proven
med spa
solution to eliminate unwanted hair.
Rejuvenate
Medical Spa
, led by Dr. Bijan Farah, now offers a new laser hair removal system called Alma Soprano ICE to patients in Encino, Sherman Oaks, San Fernando, Calabasas, Woodland Hills, Tarzana, Los Angeles, CA, and surrounding communities in this part of the country.
One-Stop Solution
The new general, award-winning Soprano ICE laser hair removal system is a comprehensive solution for the removal of unwanted hair. The Soprano ICE platform offers advanced hair removal technology and
med spa
treatment methods. It incorporates multiple laser wavelengths and techniques in order to treat the widest range of patients and hair types.
Some of the key benefits of Soprano ICE include:
Virtually painless

Proven safety record

Effective for all skin types

Successful for tanned or dark skin

Optimal coverage

Convenience
Cutting Edge Technology
Soprano ICE features Alma's unique Alex technology which combines the high absorption benefits of the Alexandrite 755nm wavelength with the treatment coverage and comfort of the diode laser.
Its gradual heating mechanism is designed to effectively damage the targeted hair follicles while avoiding disruption in the surrounding tissue. Its sweeping In-motion delivery technique ensures complete coverage of the affected area.
Advanced ICE technology keeps the skin cool during the treatment process for a significant time period. This allows for minimal risk of burns while maintaining the desired level of heat within the dermis for the elimination of unwanted hair follicles.
Efficiency and Safety
With Soprano ICE, the treatment time is cut by nearly half compared to various other alternative laser hair removal techniques. The large spot size applicator allows for the completion of more treatment sessions in less time because larger surface areas can be treated quickly.
The treatment approach does not expose the hair follicle to a single high energy pulse which could cause trauma to the skin with a high count of melanin. Soprano ICE gradually heats the skin until the required heat energy is delivered to the hair follicle.
This approach makes Soprano ICE a very safe laser hair removal procedure even for patients with dark skin. Outstanding and accomplished Rejuvenate
Medical Spa
receives patients from Encino, Sherman Oaks, San Fernando, Calabasas, Woodland Hills, Tarzana, Los Angeles, CA, and nearby areas for laser hair removal.
The diode laser YAG is specialized for darker skin types. The wavelength of YAG allows for moderate absorption of energy by the melanin chromophore. This absorption level along with the treatment coverage and contact cooling provides a focused solution for darker skin types.
Results and Recovery
One of the advantages with Soprano ICE laser hair removal is that it will cause minimal to no side effects and skin burns. Therefore, the patient does not have to go through any significant post-op recovery process. Most patients can return to their normal routine a day after the treatment. Results with this advanced laser hair removal procedure are often longer lasting than conventional laser treatments as well as traditional non-laser options.  
See all Medical Spa Non-Surgical Procedures Dr. Bijan Farah performs on patients in Los Angeles, Encino, Sherman Oaks, San Fernando, Calabasas, Tazana, Woodland Hills, CA, and surrounding communities. Schedule a consultation now.