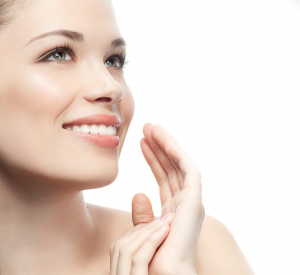 Bellafill dermal filler has quickly emerged as one of the popular
med spa
anti-aging injectables to mitigate the appearance of facial wrinkles and fine lines. At the time of initial consultation, the treatment provider will discuss various aspects of Bellafill, explain its benefits and limitations, and inform the patient about its estimated costs.  
The first goal of the treatment provider will be to help the patient make a well-considered decision after evaluating a few treatment options and their suitability. Rejuvenate
medical spa
provides Bellafill dermal filler to patients in Encino, Sherman Oaks, San Fernando, Calabasas, Woodland Hills, Tarzana, Los Angeles, CA, and surrounding locations.
Cost Comparison
In many cases, the treatment provider may recommend Bellafill
med spa
treatment as a safer and more convenient facial anti-aging solution, which is at the same time more cost-effective than many other surgical and non-surgical options. Bellafill injections can be administered without any need for sedation or anesthesia. The procedure can be performed in-office, unlike surgical treatments that will involve a dedicated surgical venue.
The price tag of Bellafill injections may turn out to be more competitive against several non-surgical anti-aging techniques based on laser, ultrasonic or RF technologies, and even some deep chemical peels. Bellafill injectable procedure will entail minimal to no downtime, which can have a cost advantage for some working people.
Unlike some animal-based dermal fillers, Bellafill is a fully biocompatible HA-based filler, requiring no prior allergy testing. No post-op appointments or prescription meds may be necessary. All these are cost-saving aspects of Bellafill treatment. Rejuvenate
medical spa
receives patients from Encino, Sherman Oaks, San Fernando, Calabasas, Woodland Hills, Tarzana, Los Angeles, CA, and nearby areas.
Fianancial Factors
Bellafill costs can differ between two practices, and also between two patients at the same medical spa in a few cases. The geographical location of the practice will make a difference to the sticker price of the procedure. The average cost of living is usually higher in major metropolitan areas and prime urban cities along the coasts, which has an impact on the costs of most types of goods and services, including cosmetic procedures.
The quality standards followed at a particular med spa, the training and experience of the provider and the level of personalized care and attention can impact the overall cost of the procedure to some degree. Patients should ideally choose a well-recognized med spa for an advanced dermal filler injectable procedure for the face such as Bellafill.
Extent of Treatment
The price tag of Bellafill treatment may vary from one patient to another depending on the extent of treatment required and the amount of Bellafill gel or injection vials used. If the patient is planning to receive multiple treatments in conjunction with Bellafill, they may be eligible for a rebate on the total sticker price of the treatment.
Sometimes the manufacturer or the treatment provider may be having a special offer for a limited time period, which can give price benefit. Patients may also consider various financing options to avoid paying the full cost from their own pocket upfront.
See all Medical Spa Non-Surgical Procedures Dr. Bijan Farah performs on patients in Encino, Sherman Oaks, San Fernando, Calabasas, Tazana, Woodland Hills, CA, and surrounding communities. Schedule a consultation now.