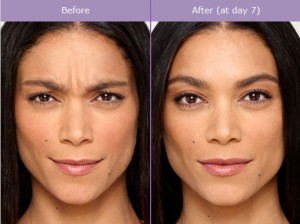 Botox currently ranks as the most popular non-surgical
med spa
procedure in the US. One of the reasons behind its consistent popularity is that this facial rejuvenation treatment is relatively more affordable in comparison to several other surgical and non-surgical options.
Facial rejuvenation and anti-aging treatments are considered elective, and will not be covered under insurance. Therefore, cost becomes an important starting point for many patients when they are considering treatment options. Rejuvenate
medical spa
is a committed provider of a range of cutting edge cosmetic procedures, including Botox.
Led by the highly experienced Dr. Bijan Farah, Rejuvenate delivers the best standards of care at competitive prices to enable patients to attain their aesthetic goals in an affordable way. Rejuvenate med spa provides Botox injections to patients in Encino, Sherman Oaks, San Fernando, Calabasas, Woodland Hills, Tarzana, Los Angeles, CA, and surrounding locations.
Comparing the Costs
A wide range of judicious, proven, and appropriate non-surgical facial enhancement procedures are now available for both women and men. Each procedure offers its own unique value and comes with a specific dollar amount. As most of these treatment options are outside the scope of health insurance, it is logical for a patient to draw a judicious cost-benefit comparison and then make a well-considered decision.
Facial rejuvenation options in cosmetic surgery can cost thousands of dollars, and even non-invasive solutions involving ultrasound, laser or RF technologies can have significant costs. Deep chemical peels and dermal filler injections are also likely to cost more than Botox. Botox is often among the more affordable
med spa
treatment options creating safe and desirable outcomes.
Price Tag Variations
The monetary amount of Botox injectable procedure can sometimes vary from one med spa to another. Where the med spa is located, what are the kind of facilities and services it provides, whether it is managed by an experienced and board certified provider, and how trained and dedicated is the staff at the facility will make a difference to the overall costs of Botox treatment.
In some cases, the Botox treatment may even cost differently for two patients at the same practice. This will depend on the amount of treatment needed by a patient. If the patient wants improvement in multiple facial areas, more units of Botox medication may be required. On the other hand, if a patient only requires a minimal maintenance treatment, it will require a reduced quantity of Botox.
Under all circumstances, the patient should ideally choose a
medical spa
that prioritizes quality and safety, and offers personalized care and service to every patient. Rejuvenate medical spa receives patients from Encino, Sherman Oaks, San Fernando, Calabasas, Woodland Hills, Tarzana, Los Angeles, CA, and nearby areas for Botox.
Sticker Price Computation
Many practices will determine the costs of Botox treatment on a per unit basis. But some practices may charge a price according to the location of the face that needs to be treated. Sometimes the provider or the manufacturer may offer special rebates on the cost price for a specified time period.
See all Medical Spa Non-Surgical Procedures Dr. Bijan Farah performs on patients in Encino, Sherman Oaks, San Fernando, Calabasas, Tazana, Woodland Hills, CA, and surrounding communities. Schedule a consultation now.