CoolSculpting
Do you suffer from unwanted belly fat or the infamous "jiggly arms?"  There is an amazing new, non-invasive procedure that can literally FREEZE THE FAT away!
Coolsculpting uses advanced cooling technology called Cryolipolysis, which selectively targets and eliminates fat cells once and for all.  Using a proprietary cooling applicator, we use vacuum pressure to target and eliminate fat cells in specific areas of the body, without damaging other tissue in the area.  When we expose the fat cells to this precise cooling, they trigger a process of natural removal, which your body naturally removes through the lymphatic system.  This has become a very popular and safe alternative to liposuction.
The best part is, this non-invasive procedure is safe and there is no recovery or downtime.  Come in during your lunch break, and leave knowing over the next few weeks, your body is going to rid itself of this unwanted fat.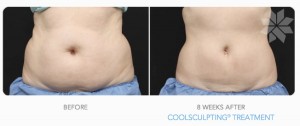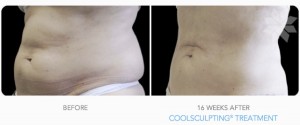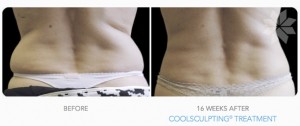 Sounds too good to be true right?  Call us today to schedule a consultation to see if CoolSculpting is right for you!