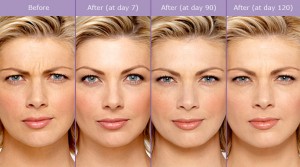 Botox ranks among the most sought after
med spa
non-surgical procedures in the US for individuals who want to reduce the effect of facial aging and restore a smoother, younger looking face.
While most patients have some familiarity with Botox, it is important for the treatment provider to educate the patient about its benefits and limitations in an objective manner and compare it with other treatment options that the patient may be considering.  
The patient should use the Botox consultation opportunity to ask questions and clarify their concerns and doubts about Botox as well as learn about the qualifications of the med spa treatment provider. When a patient approaches Botox treatment with complete clarity, they will feel more confident about their decision and achieve better satisfaction from the results.
Rejuvenate
Medical Spa
, led by the committed and profound Dr. Bijan Farah, provides Botox injections to patients in Encino, Sherman Oaks, San Fernando, Calabasas, Woodland Hills, Tarzana, Los Angeles, CA, and surrounding cities and neighborhoods in this part of Southern California.
Appreciating the Patient's Needs
A dedicated Botox provider will first try to understand why the patient wants to receive Botox treatment, and what exactly about their facial appearance is troubling them. The provider will encourage the patient to share their inherent cosmetic goals and expectations, and use that feedback to create customized Botox injection plan.
In some cases, the patient may want to achieve a subtle lift to the sagging facial skin, or may have deeper facial creases in areas where Botox may not be very effective. The
med spa
treatment provider may recommend facial filler injections in conjunction with Botox in such cases. The provider will also apprise the patient about the longevity of Botox results and the potential risks and side effects involved.
Being Realistic
Botox is a simple, in-office treatment involving minimal to no discomfort and downtime, but the downside is that it can only produce temporary results that will sustain for about three to four months. Furthermore, Botox can only benefit in improving fine lines and moderate wrinkles formed by dynamic facial muscles that create facial movement and expression. Botox is not meant to add volume to the depleted areas of the face.
During the consultation, the provider will inform the patient about these limitations of Botox and help them form realistic expectations. Some providers may also present Botox before and after photos during the consultation to let the patient see for themselves what Botox can or cannot do for them. Testimonials of previous patients can also provide insights about Botox from the perspective of actual patients.
Determining Candidacy
The provider will determine the patient's suitability for Botox procedure during the consultation. If the patient has received Botox injections in the past six months, they may have to wait for some time before another treatment. The degree of facial skin laxity, weakness in forehead muscles and droopiness around the eyelids will also be assessed.
Pregnant and breastfeeding women will be advised to avoid Botox treatment. Rejuvenate
medical spa
receives patients from Encino, Sherman Oaks, San Fernando, Calabasas, Woodland Hills, Tarzana, Los Angeles, CA, and nearby areas for Botox.
See all Medical Spa Non-Surgical Procedures Dr. Bijan Farah performs on patients in Los Angeles, Encino, Sherman Oaks, San Fernando, Calabasas, Tazana, Woodland Hills, CA, and surrounding communities. Schedule a consultation now.