As you age, the volume in your skin diminishes, resulting in wrinkles and folds.  Fortunately, JUVÉDERM® has developed an injectable gel that can treat these wrinkles and folds, including the "parentheses" lines on the sides of your nose and mouth.  What's even better is one treatment lasts up to one year, giving you a more affordable option than plastic surgery.  After a brief consultation, we will customize a treatment for you, that will instantly give you the natural-looking results that you desire.
HOW IT WORKS:
Young, vibrant, healthy-looking skin contains a natural substance called hyaluronic acid (HA).  Aging, exposure to sunlight and many other factors reduces the natural amount of HA in your skin.  As HA goes away, so does the natural structure and volume, causing facial wrinkling and folds. JUVÉDERM® Ultra XC dermal filler is a physician-administered, nonsurgical treatment for naolabial folds and other facial wrinkles.  Using a fine needle, we ease the filler under the skin to fill the soft tissue of the dermis.  This procedure instantly adds volume and reduces the appearance of wrinkles. There are a lot of dermal fillers on the market today, but nothing works like JUVÉDERM® Ultra XC.  The unique formula uses HYLACROSS
™ 
technology which gives JUVÉDERM® its smooth-gel structure that holds up over time.  Because of this groundbreaking technology, it's the only HA filler that has been approved by the FDA to last up to one year with only one treatment.
---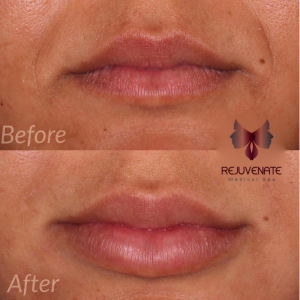 JUVÉDERM VOLLURE™ XC
 softens moderate to severe parentheses lines and wrinkles by adding volume to the lines and wrinkles around your nose and mouth to produce subtle and long-lasting results for up to 18 months.
---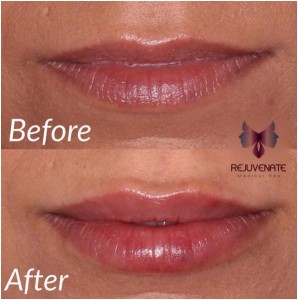 The new JUVÉDERM VOLBELLA® XC is the latest in hyaluronic acid lip fillers. It has quickly become the preferred choice of our patients who want lip augmentation but are concerned with "looking natural." Juvederm Volbella is approved by the U.S. FDA for use in the lips for lip augmentation and for correction of perioral rhytids, commonly referred to as perioral lines or "smoker lines," in adults over the age of 21. Juvederm Volbella was found to effectively increase lip fullness and soften the appearance of lines around the mouth in a majority of subjects through one year.
---
Juvederm Voluma is the latest dermal filler from Allergan, and the first FDA-approved filler that instantly adds volume to the cheek area.  Voluma replenishes lost skin volume to bring back the youthful curve to your cheeks and enhance the overall shape of the face.  Injected in areas that need a little more support, Voluma provides a "Lift" that cannot be achieved with other fillers.  The effects of Juvederm Voluma happen almost instantly, as your face will appear fuller and rounder, resulting in a more youthful appearance.  The best part about Voluma? It lasts up to TWO YEARS! Rejuvenate Medical Spa is proud to be one of the first Medical Spas in Los Angeles to offer Voluma to it's patients.
---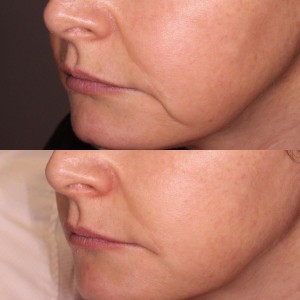 Bellafill
®
 uses an innovative blend of 2 distinct components to create results that are both immediate and long lasting. Suspended within its smooth collagen gel base are tiny polymethyl methacrylate (PMMA) microspheres. Once it's injected, the collagen goes to work immediately, adding natural-looking volume to soften smile lines or acne scars. Over time, your body naturally metabolizes the collagen — but that doesn't mean your results disappear. The PMMA microspheres work as a scaffolding system, supporting the development of your own collagen and laying the foundation for long-term smoothness. With Bellafill
®
, you don't have to decide between looking great now and looking great later.
---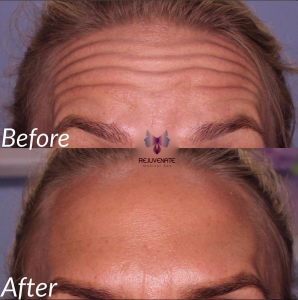 BOTOX
®
 Cosmetic is a prescription medicine that is injected into muscles and used to temporarily improve the look of both moderate to severe crow's feet lines and frown lines between the eyebrows in adults. By relaxing the muscles, BOTOX
® 
limits movement which can prevent the appearance of wrinkles and also prevent them from appearing further down the line.
---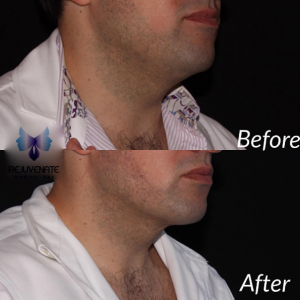 KYBELLA® is a prescription medicine used in adults to improve the appearance and profile of moderate to severe fat below the chin (submental fat), also called "double chin. The active ingredient in KYBELLA® is synthetic deoxycholic acid. Deoxycholic acid is a naturally occurring molecule in the body that aids in the breakdown and absorption of dietary fat. When injected into the fat beneath the chin, KYBELLA® destroys fat cells, resulting in a noticeable reduction in fullness under the chin. Once destroyed, these cells can no longer store or accumulate fat, so further treatment is not expected once you reach your desired aesthetic goal.
---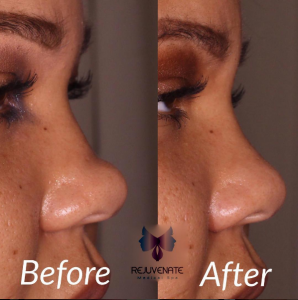 Are you looking for a long-lasting filler for facial lines and wrinkles?  You could be an excellent candidate for Radiesse®. Radiesse is a safe, cosmetic filler that has become very popular not only because of its efficacy, but because clinical studies prove that Radiesse lasts longer than other leading fillers.  You can expect your Radiesse filler to last a year or even longer. Radiesse is especially popular on facial areas, such as smile lines ("laugh lines"), nasolabial folds, and other wrinkles around the nose and mouth.  Radiesse can also be injected into the cheek area to give the effect of more defined cheekbones. One of the most appealing aspects of Radiesse is the science behind it.  Radiesse is made of small, smooth calcium hydroxylapatite (CaHA) microspheres, which stimulate natural collagen production while encouraging tissue growth around the injected area.   This leads to more than just a temporary fix; it rebuilds your skin's foundation, so not only do you get immediate results but results that last longer.
---
Facial wrinkles not only affect our physical beauty, but can affect us psychologically as well.  If you have facial wrinkles or notice a drop in volume of your facial features, there is an immediate, same-day solution, called Restylane.  A short, non-painful procedure will add noticeable volume and fullness to the skin to correct moderate to severe facial wrinkles and folds. There are many products in the Restylane family that could be right for you.  Dr. Farah and our experienced aesthetic staff will design and suggest the proper product and treatment to give you the results you desire.