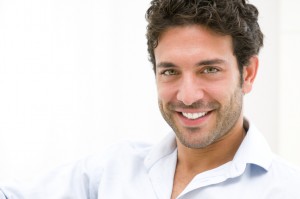 Hair loss and hair thinning can have an impact on an individual's appearance as well as self-esteem. Millions of men and women across the country suffer from varying degrees of hair loss today. For people who want to avoid invasive hair transplant surgery, an innovative
med spa
treatment procedure called PRP (platelet rich plasma) therapy is now available.
PRP therapy is a minimally invasive hair restoration technique that employs the power of the patient's natural healing mechanism to regenerate damaged hair follicles. Rejuvenate
Medical Spa
provides PRP therapy to patients in Encino, Sherman Oaks, San Fernando, Calabasas, Woodland Hills, Tarzana, Los Angeles, CA, and surrounding locations.
Effectiveness
PRP therapy can be used as a standalone technique, or in conjunction with other hair regeneration treatments to improve their effectiveness. For instance, it can be used along with laser hair restoration to stimulate the hair follicles for stronger and healthier hair growth.
Recent studies have shown that follicles that were presumed to be dead for many years may actually be lying dormant, injured, or compromised, and may still be capable for hair growth for five to eight years after they first appeared 'dead'. It is possible to activate adult stem cells within these unproductive hair follicles with the help of powerful growth factors found in the body's own PRP.
PRP therapy will also promote localized cell growth and the formation of new blood vessels to feed the regenerated hair follicles. PRP
med spa
treatment will involve minimal discomfort and downtime, and produce sustainable, natural looking results. An experienced treatment provider will customize the procedure to suit the unique hair restoration needs of a patient.
PRP Injection Treatments
PRP injection treatments are ideally suited for people who are unhappy with their condition of hair loss but want to avoid surgical options. Individuals suffering from one or more of the following hair loss conditions can benefit the most from PRP therapy:
Hypotrichosis
This is a genetic condition causing abnormal hair patterns or no hair growth.
Male Pattern Hair Loss
In the early phases of male balding patterns, PRP therapy can be particularly effective. It is also beneficial when the patient has a significant amount of miniaturized hair.
Female Pattern Hair Loss
Both early stages and advanced stages of female pattern hair loss can be effectively treated with PRP injections.
Alopecia Areata
This is a condition in which the hair occurs in patches.
Alopecia Totalis
In this case, the patient may suffer from total loss of all hair from the scalp.
Other Hair Loss Conditions
PRP therapy may also be useful in addressing other hair loss conditions related to metabolic complications,  iron deficiency, or medication side effects.
Results
In many cases, PRP therapy will lead to new growth and improvements in hair thickness and density as early as within two months of the initial treatment. Optimal hair growth will occur in about four to eight months, but progressive improvement will continue to take place for up to one year. Rejuvenate
Medical Spa
receives patients from Encino, Sherman Oaks, San Fernando, Calabasas, Woodland Hills, Tarzana, Los Angeles, CA, and nearby areas for PRP therapy.
See all Medical Spa Non-Surgical Procedures Dr. Bijan Farah performs on patients in Encino, Sherman Oaks, San Fernando, Calabasas, Tazana, Woodland Hills, CA, and surrounding communities. Schedule a consultation now.