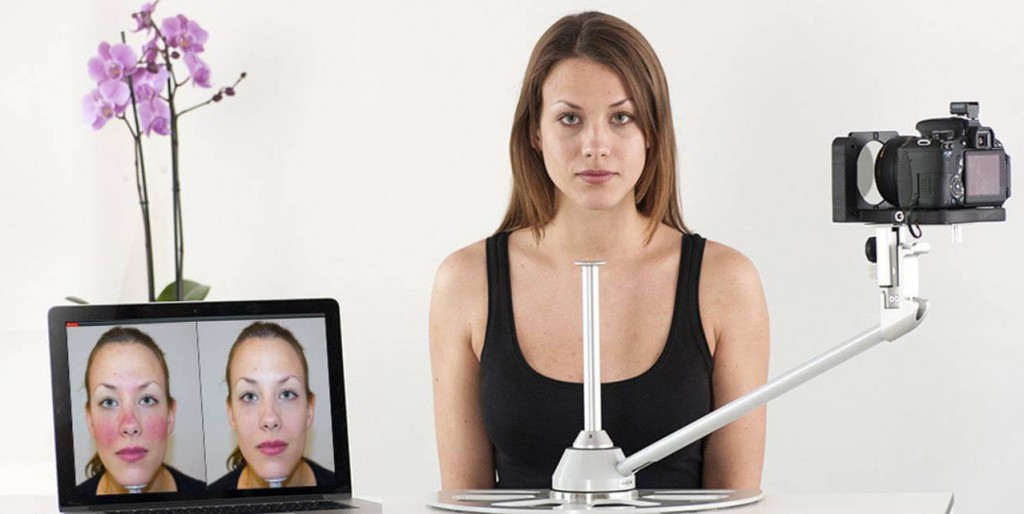 Did you know even a healthy-looking, flawless face can have damage that's invisible to the naked eye? You may have hidden skin conditions or severe signs of premature aging without even knowing it. We use the Skin Scope at our practice to analyze your face and see all layers of your skin using ultraviolet light technology.
See the Real Health of Your Skin…in Minutes!
The Skin Scope is a one-of-a-kind camera that highlights both current and future areas of sun damage, uneven texture, and skin imperfections. You'll get to see how well your skin is aging and find out if you're more at risk for future skin issues. This powerful scanning technology helps us monitor our clients' progress as they are going through our advanced skin care treatments. We can also make appropriate recommendations for treatments to heal, repair, and rejuvenate your skin. Ward off the signs of aging and take better care of your skin with preventive solutions. The Skin Scope is just one of several advanced services available at our practice. Let us put together a comprehensive treatment plan and skincare regimen that keeps your skin looking and feeling healthy, youthful, and vibrant for years to come. Schedule your appointment for a Skin Scope Analysis today!