Rosacea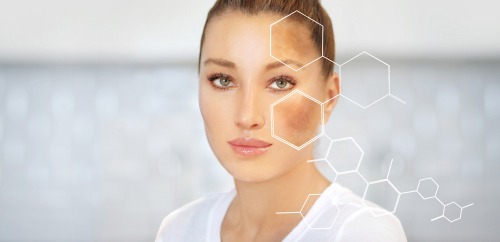 Rosacea is because of a strong vascular component even if the exact cause of this condition is not completely understood. People suffering from Rosacea have diffused facial redness, flushing, and telangiectasia. Telangiectasia is characterized by small and widened blood vessels on the skin. Vascular response gets diminished by treating these blood vessels. Rejuvenate Medical Spa, led by board certified physician Dr. Bijan Farah, provides IPL Photofacial Broadband Light (BBL) skin care treatments to patients in Encino, Sherman Oaks, San Fernando, Calabasas, Woodland Hills, Tarzana, Los Angeles, CA, and surrounding communities.
Rosacea Treatment with IPL Photofacial
Lasers can be effective in treating broken vessels that are easily traced and visibly defined. However, vascular lasers cannot be used for treating tiny vessels network that contribute to diffused redness. IPL Photofacial is a type of noninvasive med spa skin treatment that makes use of Broad Band Light (BBL) or Intense Pulsed Light (IPL) for targeting broken capillaries, telangiectasia, brown spots, and diffused redness within the skin. IPL Photofacial treatments are highly effective in addressing flushing and redness component of rosacea. You should understand that IPL devices are not created equally. There are different "cut-off filters" in different devices that are used for targeting different things within the skin. For instance, the cut off filter that helps in treating freckles would not be effective on treating vessels. IPL Photofacial device needs to have the proper cut-off filter if it has to be used for treating vascular concerns. Or else, the results would be sub-optimal.
IPL Photofacial for Treating Rosacea
IPL Photofacial is effective in treating flushing and redness component of rosacea. Vascular response gets diminished when rosacea causing blood vessels get treated. Patients with additional symptoms, such as burning and stinging sensation see dramatic improvement after a few treatment sessions. However, you should know that IPL therapy will not be able to completely cure you of rosacea. It will however significantly treat the physical symptoms of the condition. On an average, you would need 3 to 4 BBL or IPL sessions for clearing up recurrent symptoms. IPL treatment options are relatively quick and can be used for treating the entire face in just 20 minutes. The treatment option can be used for chest, face, and neck among other areas. It is usually recommended to have a series of at least three treatments. Results of IPL Photofacial are safe and highly desirable. IPL treatment is a salient way for treating flushing and redness caused by rosacea. Vessels get reabsorbed over a period of 3 – 4 weeks reducing facial redness. Patients suffering from rosacea can benefit from dramatic reduction of their symptoms. IPL Photofacial is a long-term and practically painless med spa solution for treating rosacea. You won't have to suffer from disfigurement and discoloration that is accompanied by rosacea.
Care After IPL Photofacial Treatment
The most important thing that you need to do after IPL therapy is to stay out of the sun for a few days before and after the treatment. Rejuvenate Medical Spa receives patients from Encino, Sherman Oaks, San Fernando, Calabasas, Woodland Hills, Tarzana, Los Angeles, CA, and nearby areas for Broadband Light (BBL) IPL Photofacial skin rejuvenation procedures.
Contact Rejuvenate Medical Spa in the Los Angeles, CA Area 
See all Medical Spa Non-Surgical Procedures Dr. Bijan Farah performs on patients in Los Angeles, Encino, Sherman Oaks, San Fernando, Calabasas, Tazana, Woodland Hills, CA, and surrounding communities. Schedule a consultation now.