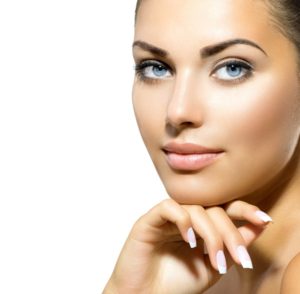 Bellafill is an advanced dermal filler injectable treatment to rejuvenate the face in a non-surgical way. If the facial skin has lost suppleness and has become loose with prominent wrinkles and fine lines, Bellafill filler
med spa
procedure can be used to add volume to the face, create a subtle lift, and reduce the appearance of wrinkles, folds and fine lines.
Rejuvenate medical spa, led by Dr. Bijan Farah, provides cutting edge non-invasive and minimally invasive cosmetic procedures, including Bellafill dermal filler. Patients in Encino, Sherman Oaks, San Fernando, Calabasas, Woodland Hills, Tarzana, Los Angeles, CA Encino, Sherman Oaks, San Fernando, Calabasas, Woodland Hills, Tarzana, Los Angeles, CA, and surrounding communities have an opportunity to receive Bellafill treatment at Rejuvenate
medical spa
.
HA-based Filler
Bellafill is a hyaluronic acid (HA) based facial filler, which ensures that the patient will not require any prior allergy skin tests. HA is a naturally occurring substance in the body, which helps to hold the skin structure and makes it appear smooth, plump, and healthy. Due to aging and other factors, the natural HA levels can reduce in the body, causing the skin to sag.
Bellafill soft tissue filler gel
med spa
injections can be used to replenish HA directly in the deeper layers of the skin. The gel instantly adds volume to the depleted areas, fills the depressions, and helps to create a smoother and fuller skin surface. It provides a safe, quick and comfortable way to restore a healthy glow to the face and refresh the skin.      
Benefits
Bellafill dermal filler is formulated with microspheres of a biocompatiable synthetic known as PMMA (polymethylmethacrylate). The filler gel transports collagen into the deeper layers of the facial skin to create sustainable and natural looking results. Laugh lines or facial wrinkles around the mouth can be diminished most effectively with Bellafill.
Two major benefits of Bellafill include:
Immediate improvement to the appearance of the skin as the filler gel smoothens unwanted wrinkles and lines on the face by filling in the depressions.

Long-term improvement because the PMMA microspheres help to stimulate the production of fresh collagen, while creating a lasting structural framework within the skin to strengthen the sub-dermal layers.
Rejuvenate
medical spa
receives patients from Encino, Sherman Oaks, San Fernando, Calabasas, Woodland Hills, Tarzana, Los Angeles, CA, and nearby areas for Bellafill dermal filler injections.  
Procedure
Bellafill filler gel includes lidocaine, which means that separate application of a local anesthetic will not be necessary. The treatment provider will administer the filler injections directly into the targeted areas. The filler is most appropriate for the correction of nasolabial folds, often called as laugh lines or smile lines. The injection procedure can be performed in-office in a single, brief visit.
Patients should note that although Bellafill is a non-surgical procedure, but the dermal filler injections should be performed with proper skill and care. If incorrectly administered, the injections can trigger unsightly and unnatural results. A respectable provider will be able to create natural, long lasting, customized outcomes with Bellafill.
See all Medical Spa Non-Surgical Procedures Dr. Bijan Farah performs on patients in Encino, Sherman Oaks, San Fernando, Calabasas, Tazana, Woodland Hills, CA, and surrounding communities. Schedule a consultation now.