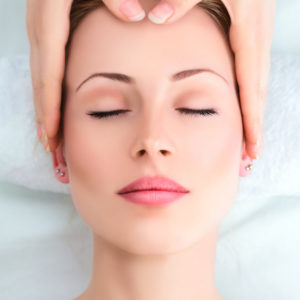 A facial treatment is about the most important thing you will ever do for your skin. It is a treatment in which a professional will assess your skin, consult about issues you may have with it, and then perform a number of steps that are targeted specifically to your skin type. The skin receives moisturizers, extracts, and vitamins with no need for cheap "carrier" ingredients. Perfect for those skin types that are reactive.
The general facial treatment includes the following steps:
Cleansing and toning: to get the skin clean and have a good look at what we are dealing with.
Skin Analysis: this is where we take a good look at the skin and address the issues.
Exfoliation: getting rid of dead skin that has been doing absolutely nothing for your skin. Making it look dull and uneven.
Steaming: this will soften the blackheads and get them ready for extractions.
Extractions: removal of  blackheads.
Massage: The relaxing techniques and movements will relax the tense facial muscles while lymphatic drainage, pressure point stimulation and aromatherapy will ensure an oxygen flow, detoxification and absolute renewal of your complexion.
Mask: in this part, we let the skin relax in a smoothing mask. Calming the skin after all the stimulation it has just gone through. It will tighten the pores, hydrate the epidermis and brighten the complexion.
Moisturizing: Depending on your skin type the right type of moisturizer is applied to smooth your skin.