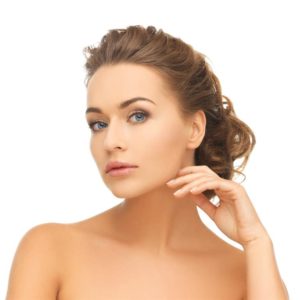 Botox is the most recognizable and widely accepted non-surgical facial anti-aging
med spa
procedure today. The FDA initially approved Botox in 2002 for cosmetic reduction of frown lines between the brows and on the forehead, and then additionally approved it for the cosmetic reduction of crow's feet around the eyes.
Over the years, Botox experts have used this injectable treatment very successfully for numerous non-label cosmetic purposes as well. Ever since it was originally approved by the FDA, Botox continues to rank as the number one cosmetic procedure in the US.
Rejuvenate
medical spa
, led by Dr. Bijan Farah, provides Botox injections to patients in Encino, Sherman Oaks, San Fernando, Calabasas, Woodland Hills, Tarzana, Los Angeles, CA, and other cities and even communities in the region.
How does Botox Work?
The key ingredient in Botox is botulinum toxin type A, which is one the most potent biological substances in the world. Botox contains this neurotoxin in an extremely diluted form to achieve the desired effects. It is directly injected into the overactive facial muscle, which is causing the wrinkle formation.
The toxin will act quickly to sever the communication between the nerve and the muscle, resulting in muscle relaxation. This will enable the wrinkle on the surface to gradually fade away. The effects of Botox injections can sustain for about three to four months with a single treatment. The procedure can be performed in a
med spa
without involving anesthesia or any specific recovery.
Candidacy
Patients between the ages of 18 and 65 are eligible to receive Botox injections. An individual who is unhappy about the appearance of minor facial wrinkles and fine lines caused due to muscular activity, and wants to avoid surgery, may be an ideal candidate for Botox.
Busy mothers and working people usually prefer Botox over other options because it involves minimal risk of complications and almost no downtime. Pregnant or breastfeeding women and individuals with known neuromuscular disorders should avoid Botox injections.
Treatment Areas
Eyes
The area around the eyes will typically develop dynamic wrinkles caused due to repetitive muscle movement and facial expressions. Botox acts well on these wrinkles, and can be used effectively to rejuvenate the eye appearance.
The patient will not experience any loss of sensation or numbness in the treated area because Botox will only impact the muscle nerves and not the nerves of sensation.
Brows and Forehead
Activities such as smiling, laughing and frowning can cause the wrinkling of the brow over a period of time. Botox has been approved to treat moderate to severe frown lines between the brows.
Both women and men can enjoy the benefits of Botox and restore a youthful looking brow. Botox can also remove the forehead lines to a significant extent because the treatment works effectively on horizontal lines.
Jaw Contouring
One of the recent uses of Botox is jaw contour enhancement in people with a square shaped face. Botox will help to reduce the size of masseter muscles, resulting in a gently curved jaw and cheek.
Rejuvenate
medical spa
receives patients from Encino, Sherman Oaks, San Fernando, Calabasas, Woodland Hills, Tarzana, Los Angeles, CA, and other cities across Southern California for Botox.
See all Medical Spa Non-Surgical Procedures Dr. Bijan Farah performs on patients in Encino, Sherman Oaks, San Fernando, Calabasas, Tazana, Woodland Hills, CA, and surrounding communities. Schedule a consultation now.