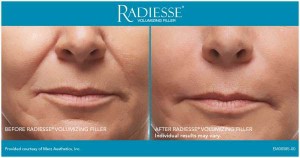 Radiesse is one of the popular facial dermal filler injections to add volume to the depleted areas of the face and stimulate fresh collagen production. This FDA approved facial rejuvenation
med spa
procedure has calcium hydroxylapatite as its main ingredient. It is designed to produce natural looking and longer lasting results with a single in-office injection treatment.
Rejuvenate Medical Spa, led by the terrific and astute Dr. Bijan Farah, provides Radiesse and other dermal filler injections for facial rejuvenation.
The procedure is performed by skilled treatment providers in a customized manner to achieve targeted outcomes. Rejuvenate
medical spa
provides Radiesse injections to patients in Encino, Sherman Oaks, San Fernando, Calabasas, Woodland Hills, Tarzana, Los Angeles, CA, and surrounding communities and neighborhoods in this part of The Golden State.
Calcium Hydroxylapatite
Synthetic calcium hydroxylapatite (CaHA) is a biocompatible material, which has been in use in the field of medicine for over two decades. Microspheres of 25-45 microns diameter of this material are suspended in a gel for cohesive, sub-dermal injectable delivery. The FDA has approved Radiesse facial augmentation filler for long lasting correction of moderate to severe facial wrinkles and folds.
Radiesse
med spa
filler may also be used to address facial fat loss occurring due to disease or other factors. Diverse facial regions can be injected to reduce or enhance specific facial features, such as glabellar lines, nasolabial folds, sub-dermal support of the brows, nose, tear troughs, lips, perioral region, oral commisures, marionette lines, and chin. It is also sometime used to mitigate the effect of saucerized acne scars.
Results with Radiesse injections will typically last for about 12 to 18 months, which is longer than many other popular dermal fillers. CaHA microspheres support extended longevity, biocompatibility and a low rate of side effects.
How does a CaHA filler work?
When CaHA is injected in the form of tiny microspheres, it acts as a scaffold that helps in the formation of new tissue similar to its surrounding environment. The deposited particles of CaHA inside the deep dermis support the production of new collagen and fibroblastic in-growth, without calcification. In that sense, CaHA mimics the environment into which it is deposited.
Once a Radiesse syringe is opened, the unused material after the first treatment can be recapped and retained for the same patient for up to three months for future administration. However, the provider should ensure that no visible air bubbles are formed inside the syringe to avoid future hardening of the material.
Results
Results will vary depending on the patient's facial condition prior to the treatment and the amount of treatment performed. Patients should be informed that some facial aging signs will be mitigated but will not disappear. Patients seeking reduction of nasolabial folds, vertical glabellar lines and deep furrows can usually achieve the best results with Radiesse.
Radiesse is also a good solution to correct facial asymmetries, depending on the required volume. Some lesions such as acne scars can be improved with this filler. Rejuvenate
medical spa
receives patients from Encino, Sherman Oaks, San Fernando, Calabasas, Woodland Hills, Tarzana, Los Angeles, CA, and nearby areas for Radiesse injections.
See all Medical Spa Non-Surgical Procedures Dr. Bijan Farah performs on patients in Los Angeles, Encino, Sherman Oaks, San Fernando, Calabasas, Tazana, Woodland Hills, CA, and surrounding communities. Schedule a consultation now.