Botox Injections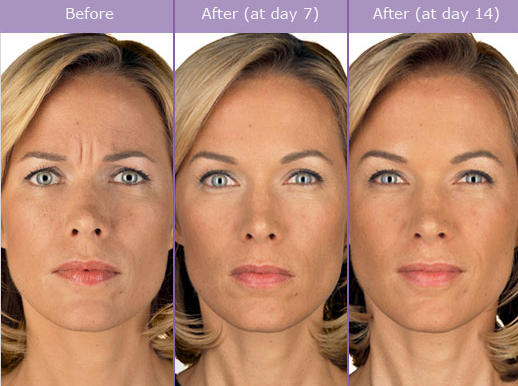 Botox is an FDA approved injectable treatment to reduce wrinkles and fine lines on the face. This med spa procedure is ideally suited for individuals who want a minimally invasive solution to create a smoother and more youthful looking face. However, the patients should know that Botox can only create temporary improvements.
The wonderful aspect is that Botox treatment can be repeated in future for prolonged benefits. Dr. Bijan Farah provides Botox injections at his state of the art med spa. Patients in Encino, Sherman Oaks, San Fernando, Calabasas, Woodland Hills, Tarzana, Los Angeles, CA, and surrounding communities have an opportunity to receive Botox at Rejuvenate medical spa.
Longevity of Results
An individual receiving Botox injections for the first time may expect to enjoy the results for anywhere between three to four months. The strength of botulinum toxin type A, which is the key ingredient in Botox, will mitigate as months go by, resulting in the muscle returning to its normal active state. Therefore, the lines and wrinkles related to that muscle will reappear on the face in three to four months.
Over a longer period of time, if the patient receives multiple Botox treatments under the guidance of an experienced provider at a qualified med spa, they can expect to have more sustainable results. The underlying facial muscles will become training to remain in a relaxed state due to repetitive Botox action over time. This will make the aging lines less conspicuous and results of Botox may last longer.
Individuals who regularly use Botox treatments over time may progressively need fewer treatments, or the gap between two treatments may increase. Rejuvenate medical spa receives patients from Encino, Sherman Oaks, San Fernando, Calabasas, Woodland Hills, Tarzana, Los Angeles, CA, and other communities in this part of the country for Botox injections.
Variable Longevity
Botox results may last for a different length of time in different patients. A person with stronger facial muscles will typically form more visible frown lines. In this case, once the strength of botulinum toxin beings to reduce, the motion of the wrinkle forming muscle will be restore faster because the muscle is more resilient.
On the other hand, people with less robust facial muscles may sustain the results of Botox for a relatively longer period. Men usually have stronger facial muscles than women, and in their case the results may sustain for a slightly reduced period of time compared to women.
Repeating the Injections
Many patients want to prolong the effects of Botox with repeat treatments. If the patient does not want to have much gap between two treatments, they must keep a check on when the muscle movement seems to be returning back to its original motion. This movement may be noticeable before the actual muscle contraction and the deepening of the furrow between the brows.
In any case, patients should note that repeat treatments of Botox must only be taken in accordance with the doctor's advice. The required gap between two treatments should be maintained. What volume of medication was administered in one treatment may also affect how long the results will sustain.
See all Medical Spa Non-Surgical Procedures Dr. Bijan Farah performs on patients in Los Angeles, Encino, Sherman Oaks, San Fernando, Calabasas, Tazana, Woodland Hills, CA, and surrounding communities. Schedule a consultation now.