Botox – Encino, Sherman Oaks, San Fernando, Calabasas, CA
Dr. Bijan Farah is an experienced medical professional, board certified in Internal Medicine and Emergency Medicine. He has nearly 40 years of experience in medicine, and heads the Rejuvenate Medical Spa. This state of the art med spa provides latest non-invasive and minimally invasive treatments such as Botox and Juvederm as well as acne and hair loss treatments. Patients in and around Encino, Sherman Oaks, San Fernando, Calabasas, CA have an opportunity to receive advanced anti-aging and other aesthetic treatments at Rejuvenate.
What is Botox?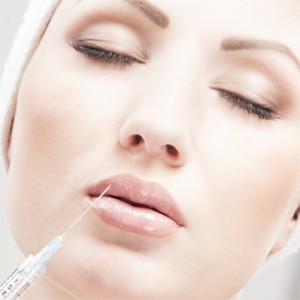 Botox is one of the most popular non-surgical anti-aging treatments in the world today. The treatment is based on a powerful biological agent called botulinum toxin, which must be used in extremely diluted and controlled quantities to achieve the desired cosmetic results. Due to the highly lethal nature of this toxin, Botox treatment should ideally be received only from an expert Botox provider or a recognized med spa that is equipped to provide this treatment.
Botox was approved by the FDA in 2002 for the cosmetic treatment of frown lines between the brows. Ever since the FDA approval, the treatment has continued to be a highly recommended option for patients who are keen to avoid plastic surgery. The FDA has recently given another approval to Botox for cosmetic treatment of crow's feet around the eyes. This has expanded the scope of Botox further and reinforced the trust of patients in this solution following FDA approval.
Rejuvenate Medical Spa is an ideal facility for Botox treatment for patients located in and around Encino, Sherman Oaks, San Fernando, Calabasas, CA. The difference here is that the facility is run under the direct supervision of Dr. Farah, who is a board certified physician with nearly four decades of experience in the field. Rejuvenate also specializes in treatments for acne and hair loss, apart from providing dermal filler treatments such as Juvederm.
How does it Work?
Botox can reduce or remove the appearance of wrinkles and fine lines from the face with an injectable treatment. Effects of the treatment can be visible almost immediately and full results can be established in about two to three weeks. The botulinum toxin has a unique property by which it can temporarily reduce the muscle function, and put the targeted muscle that is forming the wrinkle into a state of relaxation.
Botulinum toxin blocks the nerve signals for the muscle, which sends the muscle into a temporary paralysis. As a result, the outer skin becomes smoother and the wrinkle fades away. The results of this treatment can last anywhere between three and six months. The procedure is performed in-office with the help of tiny needles, and it usually takes only a few minutes to complete the entire treatment.
Good Candidates
Botox is an effective anti-aging procedure for patients in the age group of 18 and 65. However, Dr. Farah of Rejuvenate Medical Spa recommends this treatment to patients in Encino, Sherman Oaks, San Fernando, Calabasas, CA and nearby areas only after a careful evaluation. The med spa may guide the patient to opt for alternative treatments in case the patient has an allergy to Botox or a pre-condition that affects muscles and nerves. Pregnant and breastfeeding women may also be advised to avoid Botox treatment in some cases.
No Downtime Involved
Botox treatment is considered ideal for busy mothers and working people who wish to reduce the signs of aging from their face but are unable to choose a cosmetic surgery procedure due to several reasons. Botox avoids all the typical risks that are associated with a surgery, and involves no downtime either. The patient can in fact schedule an appointment during lunch hour and go back to work straight after the treatment.