How Non-Surgical Vaginal Rejuvenation Affects You Financially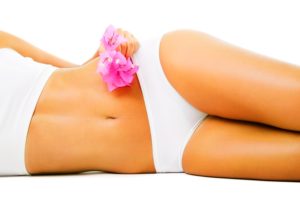 Non-surgical vaginal rejuvenation is a state of the art sexual aesthetic procedure designed to achieve vaginal tightening without incisions or surgery. The procedure involves an innovative laser treatment that produces the desired outcomes in a safe and effective manner. Rejuvenate Medical Spa, led by Dr. Bijan Farah, is a leading provider of a number of anti-aging and aesthetic solutions, including non-surgical vaginal rejuvenation.
The med spa receives patients from Encino, Sherman Oaks, San Fernando, Calabasas, CA, and nearby areas. During the initial consultation, Dr. Farah will discuss various aspects of the treatment, including its estimated costs. His goal is to help the patient make a well-informed decision in order to meet her unique aesthetic and health needs.
More Cost-effective than Surgery
Vaginal rejuvenation treatments also include plastic surgery options to achieve the tightening and strengthening of vaginal tissue and muscle. However, a surgery will typically involve the risk of complications and a considerable recovery period. The procedure may be performed using general anesthesia or intravenous sedation and local anesthesia. Such procedures must be performed by qualified and experienced plastic surgeons only, and will take place at a qualified surgical facility or hospital.
The patient should consider the fee charged by the plastic surgeon, the anesthesia costs, the expenses of the hospital or surgical facility, overnight stay costs in some cases, and the potential downtime costs when the patient is unable to go to work or may have to hire a temporary help at home for a few days. All these costs are avoided in case of non-surgical vaginal rejuvenation, which makes the procedure highly cost effective.
Factors Impacting Your Personal Finances
The cost of non-surgical vaginal rejuvenation as a sexual aesthetic and anti-aging procedure may vary from one med spa to another. The location can play a role because the cost of living usually varies between two states. For instance, the cost of vaginal rejuvenation in Encino, Sherman Oaks, San Fernando, Calabasas, CA, and surrounding locations may not be the same as the cost in Maryland.
The kind of technological systems, experienced staff, reputation of the medical spa and the facilities available, and above all, the qualifications and experience of the treatment provider can make a difference to the quality of treatment as well as the costs to some extent. It is always advisable to receive such procedures from a qualified and reputed medical spa for safe, predictable and desirable outcomes.
Average Cost of Procedure
The average cost of non-surgical vaginal rejuvenation using advanced laser systems may range from $3,000 to $5,000. The actual cost may depend on the specific treatment requirements for a particular patient, and the length and complexity of the procedure involved. In some cases, multiple treatment sessions may be involved to achieve the patient's unique aesthetic goals.
The costs of the procedure may not be covered by health insurance because it is usually an elective surgery. However, most patients will have the option to explore various financing options, including personal borrowings, credit cards, bank loans, financing through medical care finance firms, and even crowd-funding.
See all Medical Spa Non-Surgical Procedures Dr. Bijan Farah performs on patients in Encino, Sherman Oaks, San Fernando, Calabasas, CA, and surrounding communities. Schedule a consultation now.