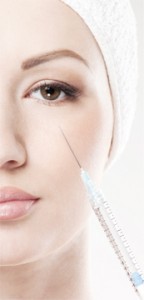 Botox
is arguably the most widely popular non-surgical
anti-aging
treatment in the world today. Ever since the Botox treatment was approved by the FDA in 2002 for cosmetic reduction of wrinkles and fine lines from certain areas of the face, it has been used by millions of patients with excellent results. Rejuvenate
Medical Spa
, led by Dr. Bijan Farah, is a premier provider of Botox treatments to patients in Encino, Sherman Oaks, San Fernando, Calabasas, CA, and other areas. The
med spa
provides a range of latest non-invasive and minimally invasive aesthetic solutions in a state of the art, safe, and friendly environment.
New Information on Botox
Rejuvenate Medical Spa
strives to remain updated with the latest advancements, innovations, and discoveries in the field of aesthetic enhancement. Dr. Farah likes to apprise his patients with relevant latest developments in the field in order to help them make well-informed choices. One of the newest discoveries about Botox has been outlined in a new book on Botox, which The New York Times has praised as the "first authorized biography" of Botox. The book looks into a unique aspect of how a traditionally aesthetic treatment could in fact be a cure for depression. The book titled "In the Face of Emotion" suggests that up to 50 percent of all wrinkle-reduction procedures such as Botox can substantially improve moods of a person, as well as their relationships with others. Botox is a widely used injectable
anti-aging
procedure, which can achieve wrinkle reduction for a period of up to six months with a single treatment and make a person appear younger. The interesting new fact about Botox is that in additional to achieving a more youthful looking face, it might also make the patient become free of any signs of depression.
Relationship between Muscles and Emotions
Dr. Farah
has seen in his experience with numerous patients in Encino, Sherman Oaks, San Fernando, Calabasas, CA, and other areas at his
med spa
about how a Botox treatment may help cheer up a patient more than before. Now scientists are linking this phenomenon to actual, physical reduction of facial lines and wrinkles. Frown muscles on the forehead are response for lines and wrinkles in the area. At the same time, these are also expression lines that may express typical negative emotions of anger, distress, fear, and sadness. When a Botox treatment is applied on the frown lines, the patient cannot physically form the expressions required to portray these negative emotions. The frown causing muscles have been temporarily paralyzed, and any formation of negative expression on the forehead is rendered impossible.
Darwin's Theory
A theory by Charles Darwin, dating back to the 17
th
century, suggested that facial muscles are not just responsible for the expression of emotion, but they also play a role in how a person experiences and perceives those emotions. Darwin argued that if a human being limits the illustration of such feelings, the physical response to such feelings will also reduce. In other words, if the expression of frowning can be reduced, then the feeling and experience of sadness or anger will also be reduced in turn.