Los Angeles Botox Med Spa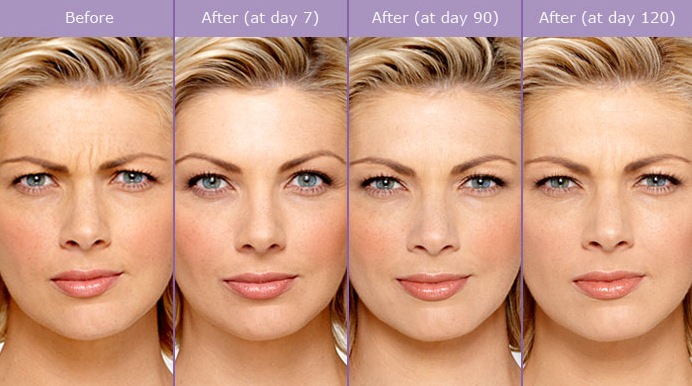 Botox
is one of the most popular facial anti-aging injectable procedures today. This FDA approved
med spa
treatment appears simple on the surface, but involves high precision to administer it correctly in the targeted areas of the face. The FDA warns that Botox should only be provided by a qualified Botox expert who is fully trained in this procedure. Rejuvenate Medical Spa, led by Dr. Bijan Farah, is fully equipped to provide Botox injections for facial enhancement. For more than a decade, Rejuvenate
medical spa
has served Greater Los Angeles and other areas with cutting edge non-surgical procedures, including Botox. Rejuvenate provides Botox to patients in Encino, Sherman Oaks, San Fernando, Calabasas, Woodland Hills, Tarzana, Los Angeles, CA, and surrounding communities.
Specialized Skills for Botox
The main ingredient in Botox is botulinum toxin, which is one of the most powerful biological agents ever discovered. This agent has the potential to paralyze the nerves instantly. Therefore, it is critical to use Botox in very precise and controlled volumes to achieve the desired benefits. Excess delivery of Botox in an area can create severe complications for the face, which may be irreversible in some cases. The method of administering the injections should also be such that it does not allow the Botox medication to travel to unintended areas of the face. This can produce unpleasant consequences. Due to these reasons, it may not be a wise idea to receive Botox treatment from a less qualified facility or at "Botox parties" and such other alluring but risky options. At Rejuvenate
med spa
, Botox treatment will be administered under the direct guidance and leadership of Dr. Bijan Farah, who is board certified in internal medicine and emergency medicine. Dr. Farah has nearly four decades of experience in the field, including about 15 years as a cosmetic dermatologist. Patients are in safe hands when they receive treatments such as Botox from Dr. Farah.
Personalized Care
Dr. Bijan Farah and team ensure that every patient is provided with personalized care and attention, irrespective of the procedure they want to receive. They will make the patient feel completely comfortable and address all their questions and concerns in detail. Dr. Farah will offer the suitable treatment options, and help the patient to make a well-considered choice. Once the patient is fully confident and reassured about Botox injectable treatment, only then Dr. Farah and his team will go ahead with the procedure. Rejuvenate
medical spa
receives patients from Encino, Sherman Oaks, San Fernando, Calabasas, Woodland Hills, Tarzana, Los Angeles, CA, and nearby areas for Botox and various other cosmetic treatments.
Botox Treatment
The FDA had originally approved Botox in 2002 for the reduction of frown lines between the brows. In 2013, the FDA additionally approved Botox for the cosmetic reduction of crow's feet around the eyes. Experienced Botox providers also apply Botox for several non-label uses with great results. Horizontal lines on the forehead can make the face appear old or haggard. These can be treated effectively with Botox, more so because of its ease in eliminating horizontal wrinkles. Of late, treatment providers have also used Botox successfully to contour the jaw.
See all Medical Spa Non-Surgical Procedures Dr. Bijan Farah performs on patients in Encino, Sherman Oaks, San Fernando, Calabasas, Tazana, Woodland Hills, CA, and surrounding communities. Schedule a consultation now.