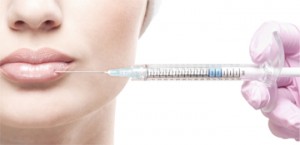 Rejuvenate Medical Spa is renowned for providing state of the art non-invasive and minimally invasive aesthetic and
anti-aging
procedures. For nearly a decade, Rejuvenate has been serving Woodland Hills and other areas to resolve the cosmetic skin care and other aesthetic concerns of both women and men. Rejuvenate
medical spa
is fitted with cutting edge non-surgical and laser based technologies to provide most innovative and advanced solutions to a variety of aesthetic issues. The key focus at the med spa is to provide customized treatments in order to meet the unique aesthetic goals of a patient most effectively. The
med spa
receives patients from Encino, Sherman Oaks, San Fernando, Calabasas, Woodland Hills, Tarzana, CA, and surrounding communities.
Meet the Director
Rejuvenate medical spa is led by Dr. Bijan Farah, who is board certified in Internal Medicine and Emergency Medicine. Dr. Farah has more than 35 years of experience in both the fields. Patients can benefit from his extensive experience, which includes 12 years of work as a cosmetic dermatologist. He ensures that each patient receives personalized care and attention at every step of the procedure.
Botox Treatment
Botox is the world's most popular non-surgical
anti-aging
treatment for the face that has been approved by the FDA. This injectable treatment is designed to reduce facial wrinkles and lines on the forehead, between the eyes, and around the base of the nose. In 2013, the FDA additionally approved Botox for the treatment of crow's feet lines at the corners of the eyes. As a leading Botox
medical spa
, Rejuvenate has an excellent track record of success with this procedure. Botox is based on botulinum toxin type A, which is a powerful biological agent aimed at relaxing the wrinkle-forming muscles on the face for a temporary period. The neurotoxin is delivered directly into the targeted facial muscles through fine needles administered by an expert provider at Rejuvenate
med spa
. Patients in Encino, Sherman Oaks, San Fernando, Calabasas, Woodland Hills, Tarzana, CA, and nearby areas have an opportunity to receive Botox injections at Rejuvenate.
Specific Areas of Treatment
Botox can be used effectively to treat wrinkles and lines around the following parts of the face:
Eyes
Muscular movement and facial expression can cause dynamic wrinkles around the eyes. These wrinkles respond very well to Botox treatment. The treatment only impacts the targeted muscles, and does not affect the nerves. Therefore, the patient will continue to feel natural and not suffer from any loss of sensation in the treated area.
Brows
Moderate to severe frown lines between the eyebrows can be treated very effectively with Botox. Men who are bothered by the appearance of deep furrows between the brows can also benefit from this treatment.
Forehead
Lines and wrinkles on the forehead can make the face appear old or haggard. Botox is particularly beneficial in treating the horizontal wrinkles that form on the forehead.
Jaw
Jaw contouring is a recently discovered benefit of Botox. The injectable solution can treat muscles of the jaw that are used for chewing. Patients with square shaped face can achieve an oval shaped facial appearance with the help of Botox treatment.
See all Medical Spa Non-Surgical Procedures Dr. Bijan Farah performs on patients in Encino, Sherman Oaks, San Fernando, Calabasas, Tazana, Woodland Hills, CA, and surrounding communities. Schedule a consultation now.