Botox Cost - San Fernando Valley, Calabasas, Sherman Oaks or Encino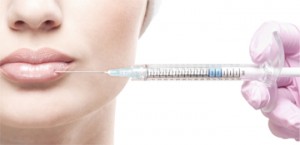 Investing in treatments like
Botox
, to obtain a wrinkle-free, healthier looking skin is a personal choice you make. One among the many questions that you may have before you decide to get Botox injections would be if the money you spend on it is really worth it. And that depends on the medical spa you choose and the experience it has in the field. Botox injections that transform your skin and give you a youthful look are worth the money only when they administered properly, in the right quantities, by an experienced medical professional like
Dr. Bijan Farah
.
Botox Charges
The amount of money you spend on Botox injections varies between $200 and $400 approximately, and usually depends upon the number of units of injections you need. The charges can also vary depending on the area or part of the body where the injections need to be administered. But how do you know if Botox is right for you? And how do you know if you are putting yourself in good hands and are not being cheated off your money? The answers to these questions is simple - you need to choose the services of a qualified medical professional who has the experience in offering Botox anti-aging treatments. If you live in San Fernando Valley, Calabasas, Sherman Oaks or Encino in CA, then consulting an experienced professional like Dr. Bijan Farah of Rejuvenate Medical Spa for proper evaluation is a good idea.
Keep Costs Reasonable with Professional Services
Skin care and cosmetic services are almost always in demand, which is why a number of people, posing as professionals tend to make money off unsuspecting customers. Make the wrong choice and you could end up losing a lot of money without any visible results. To make sure the price you pay for Botox injections is reasonable, it is essential to hire the services of a professional med spa. A genuine evaluation by a professional will let you know if Botox is the right solutions for treating your wrinkles. Also, a professional can correctly estimate the number of Botox injection units that you may need to remove the wrinkles on your skin. The effectiveness of Botox depends largely on the dosage and also on how the injections are administered. Proper dosage and proper administrations of the injections will ensure that you get the desired results within a reasonable amount of time, and at reasonable costs too.
Safe Treatment
It may be tempting to choose a medical spa that offers cheap Botox, juvederm, acne and hair loss solutions that suit you. While keeping the costs low may seem important, staying safe is more than important. Botox costs are more or less the same across California, including cities like San Fernando Valley, Calabasas and Encino. So if someone is offering Botox injections at prices so low that they seem too good to be true, then they are. The professionals at Rejuvenate Med Spa, headed by Dr. Bijan Farah, will guide you with regards to the treatment, and may even suggest affordable alternatives should you be allergic to Botox, or if Botox is not a good solution for you for some reason.