Laser Hair Removal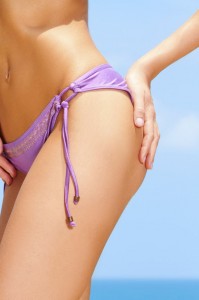 If you are bored of regularly using hair removal creams or waxing to remove unwanted hair and want a more permanent solution then it is time to switch to laser hair removal. Laser hair  removal reduces unwanted hair from all areas of the body like legs, face and arms. Instead of trying out laser hair removal at a local beautician, who may not have much expertise in handling the equipment, it is better to visit a medical spa at Encino, CA where you will be examined by trained professionals under the supervision of Dr. Bijan Farah, who will provide treatment with machines suited for your skin type.
Laser hair removal process at medical spa
During the process, laser rays are directed towards melanin section of hair follicles which absorb the light and get destroyed in the process which impairs hair growth. Laser removes most recent hair growth from the body and treatment has to be repeated every month at a med spa for destruction of all hair follicles during various growth cycles. Though varied laser machines are available in Sherman Oaks, CA for hair removal, the latest in the market today first pre-cool the skin before using "gentle gliding technology" to achieve required results.
Cost of laser hair removal
Price for hair removal differs according to location and you should look for a dermatologist with experience who will offer best results in a medical spa instead of skimping on money and getting it done from a beautician which may leave you with burnt skin. The normal rate for single sessions in different areas of the face and upper body is $75 at San Fernando, CA while packages including 5-6 areas cost upwards of $300 per session. Hair removal from large areas like back and both legs can cost upwards of $600 while hands cost only $300 - $500 for more than one session.
Benefits
Use of lasers for removal of unwanted hair from the face can also work as an anti-aging treatment as these rays tighten the facial skin and make it look clear and youthful. Lasers are more precise and target only hairy locations and do not affect surrounding skin. It will permanently remove body hair after a few sessions and you will have to undergo fewer treatments when compared to other hair removal techniques in in Calabasas, CA. The process is speedy and can treat large sections of skin within minutes and can help you lose hair permanently within five to seven sessions.
Risks
Laser hair removal is a large financial commitment that requires payments for at least a couple of years and may not be worth the expenditure unless you are in a profession that requires you to appear flawless all the time. If you have the financial means, then the results are worth the effort, even though you may suffer from a few side effects like redness and swelling of skin or sensitivity and light scars. Sometimes if the treatment is performed by untrained technicians at a med spa then you may suffer from infection or permanent pigment changes.
See all Medical Spa Non-Surgical Procedures Dr. Bijan Farah performs on patients in Encino, Sherman Oaks, San Fernando, Calabasas, Tazana, Woodland Hills, CA, and surrounding communities. Schedule a consultation now.