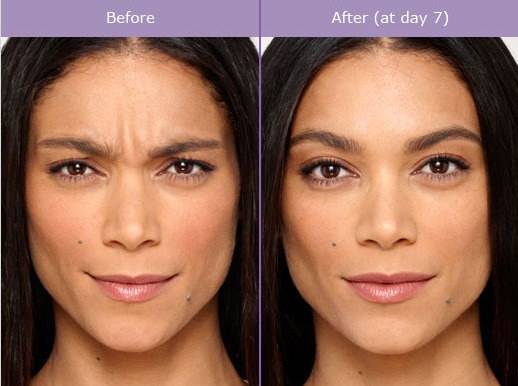 Signs of aging tend to show more conspicuously on the face than in other parts of the body. Many women and men desire to reduce these obvious aging signs to maintain a younger looking face. One of the most popular anti-aging facial treatments that can be received from a qualified medical spa is Botox. Rejuvenate Medical Spa is a leading provider of
Botox
and a host of other non-surgical aesthetic solutions. The med spa combines the principles of art and science to produce results that are not only aesthetically appealing, but also safe, healthy and sustainable. Rejuvenate receives patients from Encino, Sherman Oaks, San Fernando, Calabasas, Woodland Hills, Tarzana, CA, and surrounding communities.
Meet Dr. Bijan Farah
Dr. Bijan Farah
is the founder and medical director of Rejuvenate medical spa. Dr. Farah holds a board certification in Internal Medicine and Emergency Medicine. With more than 35 years of experience in the field, he is in a strong position to provide outcomes that are highly desirable and yet meet the best standards of safety and conservative well-being of the patient. Dr. Farah has been providing advanced cosmetic skin care and anti-aging procedures for more than 12 years. He applies his extensive knowledge and experience to evaluate the aesthetic condition along with the general health status of the patient, and provides advanced and effective treatments. As a prominent Tarzana med spa, Rejuvenate provides treatments to patients in Encino, Sherman Oaks, San Fernando, Calabasas, Woodland Hills, Tarzana, CA, and nearby areas.
What is Botox?
Botox is an FDA approved
injectable treatment
to reduce facial lines and wrinkles. From frown lines between the brows to crow's feet around the edge of the eyes, Botox can minimize the impact of wrinkles and rejuvenate the face almost instantly with a simple injectable procedure. The treatment will typically take only about 10 to 20 minutes to address specific areas of the face. The age of the suitable candidates for Botox may range from anywhere between 18 and 65.
Procedure
The treatment expert may begin the Botox treatment by asking the patient to contract their facial muscles in a natural manner. This will provide an idea to the treatment provider to identify the place of the first Botox injection. Thereafter, the expert will use a very fine needle to administer Botox through injection. The treatment will be delivered directly into the wrinkle-causing muscle for near-instant results. The treatment usually involves minimal discomfort, but for highly pain-sensitive patients, the Botox expert may numb the local area with a topical anesthetic or a cold pack prior to the treatment. The procedure is typically performed in-office and will last for less than an hour from start to finish. The actual injection process will not be longer than 10 to 20 minutes.
Results
In about three to five days following the Botox treatment, the patient will be able to find noticeable improvement in the treated areas. The appearance of lines and wrinkles will continue to diminish for about a month. The results will typically sustain for about four to six months with Botox.
See all Medical Spa Non-Surgical Procedures Dr. Bijan Farah performs on patients in Encino, Sherman Oaks, San Fernando, Calabasas, Tazana, Woodland Hills, CA, and surrounding communities. Schedule a consultation now.