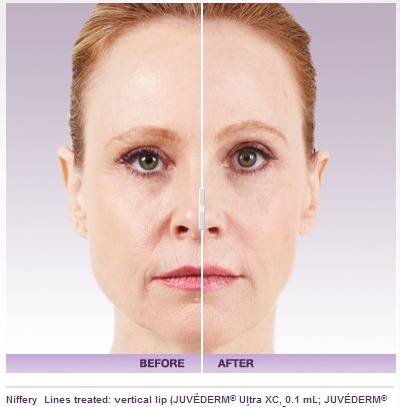 Rejuvenate Medical Spa is a leading, results-driven med spa providing advance and innovative solutions in skin care and anti-aging. Every aesthetic product and service at the medical spa is designed to enhance the physical appearance and optimize the well-being of a patient. Cutting-edge non-invasive as well as minimally invasive aesthetic techniques are employed at the med spa to correct imperfections and accentuate a person's best features. The med spa receives patients from Encino, Sherman Oaks, San Fernando, Calabasas, Woodland Hills, Tarzana, CA, and surrounding areas.
About Dr. Bijan Farah
Dr. Bijan Farah
, who is the founder and medical director of Rejuvenate medical spa, has nearly four decades of experience in the fields of internal medicine and emergency medicine. Over the last 12 years, Dr. Farah has continued to practice cosmetic dermatology. Dr. Farah is board certified in Internal Medicine and Emergency Medicine. He is an affiliate of the American Academy of Emergency Physicians. Dr. Farah is also a member of the prestigious American College of Medicine. Patients in Encino, Sherman Oaks, San Fernando, Calabasas, Woodland Hills, Tarzana, CA, and nearby areas have an opportunity to receive state of the art aesthetic and anti-aging treatments at Rejuvenate med spa.
Juvederm Treatment
Rejuvenate is a premier Juvederm med spa in the area. Juvederm is an FDA approved dermal filler based on hyaluronic acid. The injectable treatment is aimed at volumizing facial skin and reducing wrinkles and lines on the face. Hyaluronic acid is a biocompatible substance, which avoids the need for any prior allergy tests before treatment. In comparison to most other
facial fillers
available today, Juvederm is longer lasting and more sustainable. Candidates seeking reduction of facial lines or enhancement of lips without involving surgery can benefit substantially from Juvederm injections.
Common Areas of Treatment
Juvederm
can be used for facial rejuvenation in almost any area of the face. Some of the common areas include lines and creases round the mouth, on the forehead, or near the base of the nose. In additional to enhancing facial contours, the treatment can also help to reduce the appearance of scars, such as acne scars. Shape and size of the lips can also be improved with Juvederm. Women and men who are unhappy with the appearance of facial signs of aging, but do not wish to undergo a facelift surgery, may consider Juvederm dermal filler treatment. Results in most cases will last for up to a year. The treatment can be repeated in the future for prolonged benefits. The downtime involved is negligible, which makes it an ideal solution for busy mothers and working people.
Procedure
Juvederm filler gel is injected directly into the area of pronounced wrinkles, lines and creases. A mild numbing agent may be used or Juvederm combined with lidocaine may be used to ensure patient comfort during the treatment. It is important to choose a qualified and trained aesthetic expert for an advanced injectable treatment such as Juvederm dermal filler. The final results will significantly depend on how precisely and effectively the treatment was administered.
See all Medical Spa Non-Surgical Procedures Dr. Bijan Farah performs on patients in Encino, Sherman Oaks, San Fernando, Calabasas, Tazana, Woodland Hills, CA, and surrounding communities. Schedule a consultation now.