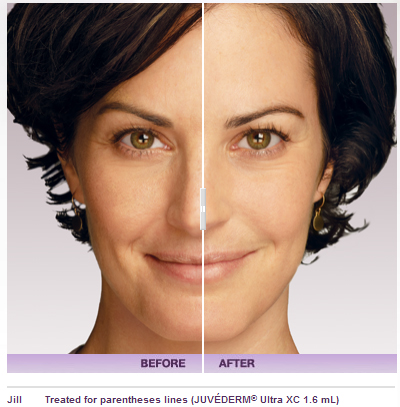 Advanced dermal filler treatments have revolutionized the field of non-surgical aesthetic and anti-aging solutions in the last few years. One of the most popular and highly effective FDA approved cosmetic fillers is Juvederm. Women and women who are keen to add volume to their face and reduce wrinkles, lines, and creases without surgery may consider Juvederm injectable treatment Rejuvenate Medical Spa, which is a leading Tarzana area Juvederm med spa. Rejuvenate is a state of the art medical spa, which has been providing cutting edge aesthetic treatments in the region for nearly a decade. The med spa treatment providers create customized solutions to meet the unique aesthetic needs of a patient. Rejuvenate medical spa receives patients from Encino, Sherman Oaks, San Fernando, Calabasas, Woodland Hills, Tarzana, CA, and nearby areas.
About the Medical Director
Rejuvenate med spa is led by
Dr. Bijan Farah
, who is the founder and medical director of the medical spa. Dr. Farah is specialized and board certified in Internal Medicine and Emergency Medicine. With nearly four decades of experience in the field, he is an eminent physician with advanced expertise in treating various medical and cosmetic conditions. Dr. Farah has been providing anti-aging and cosmetic dermatology treatments for over 12 years. He combines the principles of art and science to deliver holistic and sustainable outcomes that meet the patient's aesthetic needs in a most effective manner. Patients in Encino, Sherman Oaks, San Fernando, Calabasas, Woodland Hills, Tarzana, CA, and other locations have an opportunity to receive treatment from him.
Juvederm Procedure
Juvederm
is ranked among the most effective and long-lasting
dermal fillers
available today. The smooth gel consistency of Juvederm makes it more comfortable for the patient because thinner needles and lesser pressure are required during the injection process. Additionally, the treatment provider will numb the facial area with a topical anesthetic cream to keep the patient completely comfortable. Juvederm gel is the injected into the mid to deep dermal layers, depending on the extent of skin rejuvenation needed. The treatment session will typically take about half an hour, and most patients will need only a single treatment. The procedure is performed in-office, and the patient can return home almost immediately after the treatment is over.
How does it Work?
Juvederm facial filler contains hyaluronic acid, which is a biological compound that maintains nutrient and moisture levels in the skin cells, and enables the appearance of smooth and supple skin. When the natural hyaluronic acid in the skin layers is depleted due to aging or other factors, it can be replenished temporarily with Juvederm injections. Juvederm gel is comprised of cross-linked particles of hyaluronic acid. This gel is injected into the sunken areas of the face that show wrinkles, lines, and furrows. The gel immediately works to plump the skin, and stimulates the production of natural collagen in the skin for longer lasting results. Juvederm dermal filler is available in a variety of formulas and strengths to suit the unique aesthetic needs of an individual. Results with Juvederm can last for up to 12 months or even more in some cases.
See all Medical Spa Non-Surgical Procedures Dr. Bijan Farah performs on patients in Encino, Sherman Oaks, San Fernando, Calabasas, Tazana, Woodland Hills, CA, and surrounding communities. Schedule a consultation now.