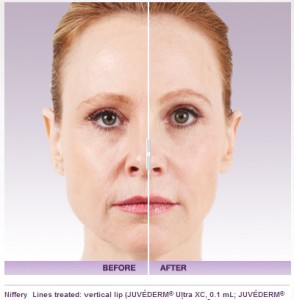 Dermal filler injections are the second-most popular non-surgical cosmetic procedure in the US today after Botox. Rejuvenate
medical spa
, which has been serving as an advanced skin and laser facility offers innovative and customized non-invasive cosmetic procedures, including a range of FDA approved dermal fillers.
Each facial filler treatment at Rejuvenate is designed to optimize an individual's facial appearance, lift sagging skin and volumize the depleted areas of the face to restore radiance and youthfulness. The
med spa
provides dermal filler procedures to patients in Encino, Sherman Oaks, San Fernando, Calabasas, Woodland Hills, Tarzana, Los Angeles, CA, and surrounding communities.
Customization
Dermal filler injections at Rejuvenate
medical spa
are not offered as a one size fits all solution. The team of trained and experienced treatment providers will assess the unique facial anatomy and personal goals of a patient, and then create an injection plan tailored to meet those specific needs.
The type of dermal fillers and the volume and number of injections are finalized are careful evaluation and close consultation with the patient. Every dermal filler injection treatment is performed under the guidance of board certified physician and cosmetic dermatologist Dr. Bijan Farah, who leads Rejuvenate with more than 40 years of experience in medicine behind him.
Procedures
Rejuvenate
med spa
will provide the following dermal filler injections as individual treatments or in combination to deliver best benefits to the patient.
Juvederm Voluma
Juvederm Voluma is the first FDA approved injectable filler designed specially to add volume to the cheek area. The higher concentration of hyaluronic acid in this filler allows it to provide a subtle lift and support to the cheeks, which is not possible with various other fillers. The results with Voluma last up to 24 months, which is significantly more than several other fillers.
Rejuvenate is one of the first medical spas in the region to offer Juvederm Voluma to patients in Encino, Sherman Oaks, San Fernando, Calabasas, Woodland Hills, Tarzana, Los Angeles, CA, and nearby areas.
Juvederm Ultra XC
Juvederm Ultra XC is an advanced facial filler to address nasolabial folds and other moderate to severe facial wrinkles. The treatment provider at Rejuvenate will use a fine needle to ease the filler gel underneath the skin and fill the soft tissue of the dermis. Juvederm Ultra XC is based on the unique HylaCross technology, which gives it the smooth-gel structure that sustains for a longer time.
Restylane
Restylane is proven and time-tested soft tissue filler approved by the FDA for cosmetic reduction of wrinkles and fine lines on the face. Rejuvenate med spa offers the full family of Restylane filler variants to match with the specific needs of the patients. Experts at the med spa will perform the injection treatment in a targeted and gentle manner to minimize the discomfort and downtime.
Radiesse
Radiesse dermal filler gel is composed of calcium compound microspheres, which make a powerful treatment to mitigate moderate to severe facial signs of aging. Results with Radiesse can last for up to one year or even longer.
See all Medical Spa Non-Surgical Procedures Dr. Bijan Farah performs on patients in Encino, Sherman Oaks, San Fernando, Calabasas, Tazana, Woodland Hills, CA, and surrounding communities. Schedule a consultation now.