Los Angeles Area Medical Spa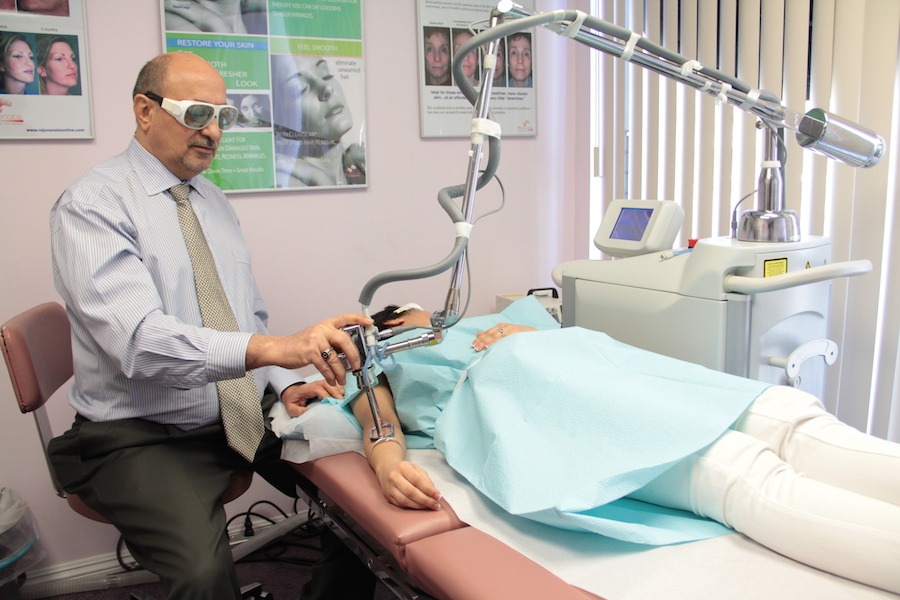 Innovations in cosmetic non-surgical procedures have led to the emergence of new and advanced treatments that can dramatically transform appearance without any cuts, incisions, or anesthesia. Rejuvenate
med spa
provides a comprehensive range of such procedures for women and men who want to avoid surgery, and yet achieve significant aesthetic benefits. Rejuvenate is led by
Dr. Bijan Farah
, who is a board certified physician with extensive experience. Dr. Farah and his team have been serving Los Angeles area's patients for more than a decade, and enjoy an excellent rapport and relationship of trust with all their patients. Rejuvenate
medical spa
provides best in class cosmetic treatments to patients in Encino, Sherman Oaks, San Fernando, Calabasas, Woodland Hills, Tarzana, Los Angeles, CA, and other areas in this region.
Customized Procedures
From experience, Dr. Farah knows that most satisfying outcomes in any cosmetic procedure can be achieved when the provider customizes the treatment according to the patient's unique needs. Therefore, at Rejuvenate
med spa
, the patient's specific anatomical and personal aesthetic needs are first evaluated, and then an appropriate treatment plan tailored to meet those needs is recommended. This allows Dr. Farah and his team to choose a minimally invasive or non-invasive treatment approach, which producing targeted results for maximum cosmetic benefit. Patients will have to go through minimal or no discomfort or downtime in most procedures with this customized treatment approach. At Rejuvenate, there is no one size fits all treatment, and each procedure is carefully calibrated to meet the patient's unique requirements.
About Dr. Farah
Dr. Farah is specialized and Board Certified in Internal Medicine & Emergency Medicine. He has worked for more than 40 years in both fields, which ranks him among the most seasoned physicians. He is able to address a wide range of complex acute and chronic medical conditions, in addition to providing cosmetic solutions to his patients. Over the last about 15 years, Dr. Farah has honed his skills as a cosmetic dermatologist, and offers a variety of medical and cosmetic skin care treatments. He is deeply knowledgeable and experienced in evaluating and treating the cosmetic concerns related to the face and body, and creates natural looking and sustainable results. Dr. Farah not only adopts the advanced and cutting edge modalities in non-surgical cosmetic techniques, procedures and skin care products, but he also makes use of the latest safety protocols to ensure best and safest outcomes. Rejuvenate
medical spa
receives patients from Encino, Sherman Oaks, San Fernando, Calabasas, Woodland Hills, Tarzana, Los Angeles, CA, and nearby areas.
Procedures Offered
Some of the key procedures offered at Rejuvenate med spa include:
Injectables
Juvederm
Botox
Voluma
Restylane
Bellafill
Xeomin
Belotero
Kybella
Laser
Facial Skin Tightening
IPL (Photofacials)
Laser Hair Restoration
MicroLaserPeel
Skin Resurfacing (Laser Peels)
Painless Laser Hair Removal
Spider Vein Removal
Body Treatments
Abdominal Reshaping
Arm Tightening
Cellulite Reduction
CoolSculpting (Freeze the Fat)
Legs and Buttocks Reshaping
Painless Laser Hair Removal
Stretch Mark Removal
Anti-Aging Skin Care
Chemical peels
Cosmelan
Facials
Latisse
Microdermabrasions
Obagi
PCA Professional Treatments
Skinceutical Peels
VI Peel
Rejuvenate also provides services for men, including male body contouring, laser hair restoration, and laser hair removal.
See all Medical Spa Non-Surgical Procedures Dr. Bijan Farah performs on patients in Encino, Sherman Oaks, San Fernando, Calabasas, Tazana, Woodland Hills, CA, and surrounding communities. Schedule a consultation now.