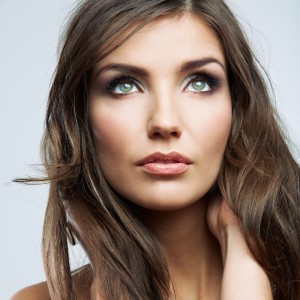 ThermiSmooth is an innovative non-surgical anti-aging treatment system based on radio frequency (RF) technology. The
med spa
procedure can effective improve the appearance of cheeks, forehead, neck, mouth, and eyelids by reducing wrinkles and fine lines. At the time of initial consultation, the treatment provider will explain all about ThermiSmooth to the patient, and may also present ThermiSmooth before and after photographs.
The treatment provider's first priority will be to educate the patient about a unique facial anti-aging system such as ThermiSmooth. Once the patient understands it potential effectiveness, they can make a well-considered decision. Rejuvenate
Medical Spa
, led by Dr. Bijan Farah, provides ThermiSmooth to patients in Encino, Sherman Oaks, San Fernando, Calabasas, Woodland Hills, Tarzana, CA, and surrounding communities.
What are ThermiSmooth Before and After Images?
Before and after images in case of ThermiSmooth for facial wrinkles refer to a pair or group of pictures pertaining to a previous patient who has undergone the same
med spa
treatment with satisfactory results. The pictures include images taken prior to the procedure and after the procedure at a time when full effects of ThermiSmooth are visible.
The treatment provider will take care to ensure that the photographs are acquired only after the patient has consented to it. These will be presented before new patients in an appropriate manner, and the patient's identity may be kept undisclosed as required. The provider's sole purpose behind this exercise is to use these photos as a visual tool to educate new patients about what ThermiSmooth can or cannot do for them.
Benefits
Your face is aesthetically the most prominent part of the body, and a patient will naturally have concerns about how an RF-based treatment may affect their skin and whether it will meet their personal aesthetic needs. Some patients may require more extensive treatment over multiple sessions to reduce facial wrinkles, while some others may only need limited improvement in a particular area of the face.
In all such situations, the patient is in a more confident position to make decisions when they have access to ThermiSmooth for facial wrinkles before and after photos. Rejuvenate
medical spa
receives patients from Encino, Sherman Oaks, San Fernando, Calabasas, Woodland Hills, Tarzana, CA, and nearby areas for ThermiSmooth treatment.  
Realistic Expectations
It is vital for a patient to understand from the very beginning that ThermiSmooth is a completely non-invasive procedure. Although it will create significant reduction in facial wrinkles and fine lines, but the results may not be comparable to a traditional facelift surgery.
To ensure that the patient forms realistic expectations, the treatment provider will prefer to present ThermiSmooth before and after photos during the initial consultation. Patients with realistic expectations will usually be able to appreciate the results more, and feel more satisfied and happy.
Website Photos
The treatment provider has the option to provide ThermiSmooth facial wrinkles before and after photos on their practice website. If they have a presence over social media, they can also share the photos with patients via social networks such as Google+, Facebook, Pinterest, and Instagram.
They say a picture speaks a thousand words but have you seen a digital picture? A digital image is much more vivid and realistic than a normal picture. A digital picture must speak 4,000 words for example. Imagine several digital pictures which is what you may find on the website. This is what website technology and digital technology has made so prevalent. Now anyone can easily scrutinize the procedure of ThermiSmooth facial wrinkles from their cubicle at work, living room couch, backyard patio, and so on.
Digital technology has improved the landscape for about every business or organization across the land. The plastic surgery community is certainly one of them and now patients can make critical decisions much easier since they can apply a particular surgery, invasive or not, to their own body. This decreases the patient's anxiety since they have a better grasp on what they are signing up for.
Now they do not have to rely so much on the spoken word from the surgeon and the surgeon can allow the website pictures to do much of the selling for them. No words can replace what the eye can see.
See all Medical Spa Non-Surgical Procedures Dr. Bijan Farah performs on patients in Encino, Sherman Oaks, San Fernando, Calabasas, Tazana, Woodland Hills, CA, and surrounding communities. Schedule a consultation now.