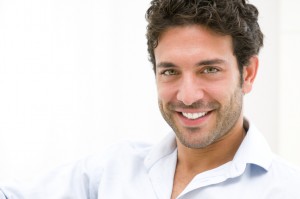 Hair loss is a common aesthetic problem for both men and women in various age groups. While a number of traditional hair restoration solutions are available today, including surgical hair transplantation, many patients remain unsatisfied with these treatments for various reasons.
Rejuvenate
Medical Spa
, led by Dr. Bijan Farah, provides state of the art non-surgical hair replacement options to address the needs of patients. Patients in Encino, Sherman Oaks, San Fernando, Calabasas, Woodland Hills, Tarzana, CA, and surrounding communities have an opportunity to receive hair replacement solutions at the
med spa
.
Low Level Laser Therapy (LLLT)
Low Level Laser Therapy or LLLT has emerged as one of the most innovative and effective approaches to hair restoration without involving any cuts, incisions, needles, or medications. The patient will not have to undergo any pain or other complications typically associated with an invasive procedure. LLLT is equally effective in treating both male and female pattern hair loss.
This laser-based procedure will involve targeted delivery of soft or cold laser pulses that do not emit any significant heat, sound, or vibration. As against high intensity surgical lasers that can cause burns and injury in the healthy tissue, low level lasers will entirely avoid aggressive tissue invasion or injury.
Safety, Comfort, Efficacy
LLLT hair replacement is recommended by Rejuvenate medical spa to appropriate candidates because of its unique advantages of safety, comfort and efficacy. Under Dr. Farah's guidance, the treatment providers at the
med spa
will provide LLLT to patients in Encino, Sherman Oaks, San Fernando, Calabasas, Woodland Hills, Tarzana, CA, and nearby areas.
Rejuvenate medical spa is equipped with the cutting edge Sunetics Clinical Bio-Stimulation Laser System. Hair replacement process has become simpler, safer, and far more comfortable with this FDA-cleared low level laser emission technology. The success rate of hair re-growth with this procedure is as high as 93 percent. Up to 70 percent of the dormant hairs return to active growth cycle with this treatment.
PRP Hair Replacement Therapy  
Platelet Rich Plasma, or PRP, is a unique procedure that has shown tremendous promise in the treatment of hair loss. PRP therapy is a part of stem cell research, which involves cell multiplication and deployment of growth factors to achieve desired outcomes in a scientific way. Researchers have found very encouraging results with the use of cell therapy in hair restoration.
PRP injection therapy involves the use of the patient's own blood to achieve hair restoration in a natural way. The treatment provider will draw a small amount of blood from the patient, and run it through a centrifugal force. This process will separate PRP from the blood. The platelet rich plasma that is separately will have powerful natural hair growth factors, which will be deployed to trigger new hair growth.
The
med spa
provider will inject the PRP component into the affected sites of the scalp to stimulate hair re-growth and generate new, thicker hair. PRP therapy may be used independently or in conjunction with other hair replacement therapies. Dr. Farah receives patients from Encino, Sherman Oaks, San Fernando, Calabasas, Woodland Hills, Tarzana, CA, and nearby areas for PRP therapy.
See all Medical Spa Non-Surgical Procedures Dr. Bijan Farah performs on patients in Encino, Sherman Oaks, San Fernando, Calabasas, Tazana, Woodland Hills, CA, and surrounding communities. Schedule a consultation now.