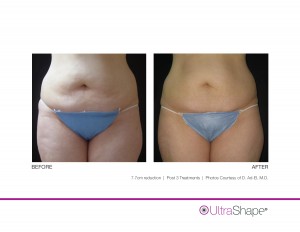 VelaShape III
is a revolutionary technology to improve body contours, reduce cellulite appearance, and enhance skin tone and texture. The procedure is completely non-surgical and more affordable in comparison to several other invasive and non-invasive
med spa
body contouring treatments. During the initial consultation, the treatment provider will explain all aspects of
VelaShape III
procedure, including its estimated costs. Rejuvenate
Medical Spa
, led by
Dr. Bijan Farah
, provides this cutting edge treatment to patients in Encino, Sherman Oaks, San Fernando, Calabasas, Woodland Hills, Tarzana, CA, and surrounding locations.
Cost Comparison with Surgery
Body lift cosmetic surgery is a popular option for skin tightening and body contouring, but the costs may turn out to be prohibitive for many patients. It is an elective cosmetic procedure, which means the sticker price will not be covered under health insurance. Therefore, patients should consider the cost comparison carefully between a body contouring surgery and an alternative
med spa
procedure such as
VelaShape III
. A surgical procedure will involve anesthesia costs, surgical room costs, surgeon's fee, and post-operative expenses such as medical tests, prescription drugs, surgical garments and visits to the surgeon's office. All these peripheral costs are avoided with VelaShape. The procedure can be performed comfortably without any need for anesthesia. It is an in-office treatment, and does not involve any downtime or recovery expenses.
Price Tag Factors
The price tag of
VelaShape III
can vary from one patient to another and also from one practice to another. The practice location can be an important factor because the average cost of living varies from one region to another. It will affect the sticker price of most types of goods and services, including aesthetic services such as VelaShape III in a particular area. The quality standards, equipment, and training and experience of the staff at a particular
medical spa
can make a difference to the overall costs. It is important to choose an experienced and reputable facility, overriding other considerations. Personalized care and attention and custom treatments are vital to achieving safe and desirable outcomes with a procedure such as VelaShape III. Some patients may require treatment only in a specific area of the body such as the abdomen, thighs, buttocks, or upper torso, while others may need treatment in multiple areas. Depending on the degree of correction required, the treatment sessions may usually range from one to three sessions. Therefore, the overall costs can differ between two patients at the same practice. Rejuvenate Medical Spa receives patients from Encino, Sherman Oaks, San Fernando, Calabasas, Woodland Hills, Tarzana, CA, and nearby areas for VelaShape III body contouring treatment.
Insurance and Financing
VelaShape III is an aesthetic procedure and not a medical necessity in most cases. Therefore, health insurance coverage is not likely to be available for most patients. However, they can explore various financing options to pay for the procedure in affordable and convenient monthly installments. Professional medical care finance companies offer quick approvals for loans at low interest rates and flexible terms for procedures such as VelaShape III.
See all Medical Spa Non-Surgical Procedures Dr. Bijan Farah performs on patients in Encino, Sherman Oaks, San Fernando, Calabasas, Tazana, Woodland Hills, CA, and surrounding communities. Schedule a consultation now.