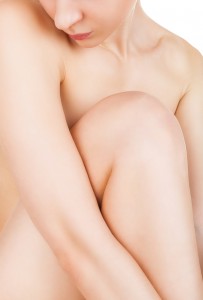 ThermiVa vaginal rejuvenation
is an innovative non-surgical procedure to tighten and enhance the appearance of the vagina. This unique
med spa
procedure will improve the shape of labia majora and create an overall youthful vaginal appearance without involving any cuts, incisions, or needles. The treatment provider will discuss various aspects of the ThermiVa vaginal rejuvenation during the initial consultation, including its estimated costs. The patient may compare the costs with surgical alternatives and make a well-considered choice.
Rejuvenate medical spa
provides ThermiVa procedure to patients in Encino, Sherman Oaks, San Fernando, Calabasas, Woodland Hills, Tarzana, CA, and surrounding locations.
Comparing Costs with Labiaplasty
Labiaplasty is a plastic surgery procedure that is traditionally used to create vaginal tightening. Compared to ThermiVa RF non-surgical procedure, the surgery will typically cost significantly more. The costs of anesthesia or IV sedation will be involved in the surgical option, while ThermiVa can be performed painlessly without requiring anesthesia. Labiaplasty surgery will have to be performed at a hospital or a surgical center, where as ThermiVa vaginal rejuvenation can be performed at a qualified
med spa
. This will eliminate the surgical center expenses. Furthermore, a procedure such as ThermiVa will avoid post-operative expenses such as prescription medications, medical tests, and visits to the surgeon's office. ThermiVa can be performed as a "lunchtime" procedure. No specific downtime is involved, unlike labiaplasty surgery. This can have some cost benefits for working patients who are not required to lose any work time following ThermiVa RF treatment.
Financial Aspects to Consider
Costs of ThermiVa RF system can vary between two med spas, and may sometimes vary even between two patients at the same
medical spa
. Location of the medical spa will influence the cost of procedure. The average living costs are usually higher in prime urban centers and major cities, which will make the costs go up in comparison to a med spa in a smaller town.
ThermiVa
procedure should ideally be performed at a well-equipped medical spa that has advanced RF technology and skilled treatment providers. Depending on the quality of services, facilities and personalized care and attention that a patient may receive at a particular medical spa, the costs of ThermiVa vaginal rejuvenation may slightly vary. In any case, quality and safety should be the paramount criteria for a patient for an advanced treatment such as ThermiVa RF. Rejuvenate medical spa receives patients from Encino, Sherman Oaks, San Fernando, Calabasas, Woodland Hills, Tarzana, CA, and nearby areas for ThermiVa vaginal rejuvenation.
Extent of Treatment
The price tag of ThermiVa treatment may vary from one patient to another depending on the length and complexity of the procedure. Some patients may require multiple treatment sessions to achieve significant tightening of both the labia major and the vaginal canal. In some cases, the procedure may be combined with other non-invasive treatments. The medical spa may offer a special package price or rebates in such cases. Some patients may only require minor enhancement of the vagina, which will involve a lower cost. The patient should feel free to ask all cost-related questions during the initial consultation and then decide about the procedure.
See all Medical Spa Non-Surgical Procedures Dr. Bijan Farah performs on patients in Encino, Sherman Oaks, San Fernando, Calabasas, Tazana, Woodland Hills, CA, and surrounding communities. Schedule a consultation now.