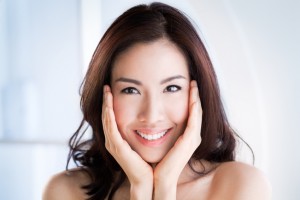 ThermiSmooth is an RF technology based
med spa
procedure to improve the appearance of aging skin and reduce facial wrinkles. Cost becomes an important starting point for many patients seeking an elective procedure such as ThermiSmooth because insurance coverage is not available for such treatments.
Rejuvenate Medical Spa
, led by Dr. Bijan Farah, provides ThermiSmooth and various other non-surgical aesthetic procedures. Patients in Encino, Sherman Oaks, San Fernando, Calabasas, Woodland Hills, Tarzana, CA, and surrounding locations have an opportunity to receive ThermiSmooth at Rejuvenate.
Price Comparison with Facelift
Facelift cosmetic surgery procedure is designed to reduce facial wrinkles and restore a youthful face. However, this surgery will involve anesthesia costs, fee of the plastic surgeon, surgical facility costs, and other pre- and post-operative expenses. Facelift will also involve significant downtime, which can have cost implications for working people. ThermiSmooth, on the other hand, will avoid almost all these additional cost components. This radio frequency based
med spa
procedure can be performed without the need for anesthesia. It can be completed as an in-office procedure, and does not involve any significant downtime. Therefore, the cost of ThermiSmooth will be considerably lower than facelift, neck lift or upper face surgery procedures.
Factors Impacting the Monetary Amount
The monetary amount of ThermiSmooth procedure can slightly vary between two medical spas, and may sometimes even vary between two patients at the same
medical spa
. A number of factors will affect the overall price tag of the procedure.
Geographical Factors
Where the medical spa is located can make a significant difference to the cost of a procedure such as ThermiSmooth. Leading urban areas have higher costs of real estate and higher costs of staff and services, which will impact the average costs of most types of products and services, including aesthetic procedures. On the other hand, a medical spa located in a smaller town in the interior regions will usually be able to offer slightly lower prices due to the lower costs of living.
Quality Standards of the Med Spa
ThermiSmooth is an advanced procedure based on RF technology. It is important to choose a qualified medical spa that is fully equipped and is led by an experienced physician. Such a med spa will invest in maintaining the highest quality standards and safety protocols, in addition to personalized care and attention to every patient. Therefore, the dollar amount of a procedure such as ThermiSmooth may be a little higher as compared to a less equipped or less experienced medical spa.
Extent of Treatment
Some patients may require only limited cosmetic reduction of facial fine lines as a maintenance procedure, but some others may need more intensive outcomes. In some cases, the treatment provider may have to combine ThermiSmooth with another procedure to meet the patient's aesthetic goals. The overall cost of treatment can marginally vary depending on the length, complexity and type of treatment performed.
Rejuvenate Medical Spa
is equipped to provide cutting edge procedures such as ThermiSmooth to patients in Encino, Sherman Oaks, San Fernando, Calabasas, Woodland Hills, Tarzana, CA, and nearby areas.
See all Medical Spa Non-Surgical Procedures Dr. Bijan Farah performs on patients in Encino, Sherman Oaks, San Fernando, Calabasas, Tazana, Woodland Hills, CA, and surrounding communities. Schedule a consultation now.