Your Botox Medical Spa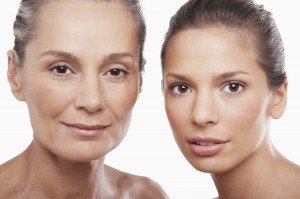 Rejuvenate Medical Spa is one of the leading facilities to provide non-surgical anti-aging, skin care, and contouring procedures. For nearly a decade, the med spa, led by Dr. Bijan Farah, has delivered state of the art treatments that are customized according to the aesthetic needs of an individual patient. Rejuvenate is a results-driven medical spa fitted with the advanced technologies and supported by trained and experienced staff.
Botox injectable treatment to reduce facial lines and wrinkles is one of the premier procedures provided at the med spa. Every treatment is overseen by Dr. Farah himself, who has extensive experience of nearly four decades in the practice of medicine. Rejuvenate receives patients from Encino, Sherman Oaks, San Fernando, Calabasas, Woodland Hills, Tarzana, CA, and nearby locations.
About Dr. Farah
Dr. Farah holds a board certification in internal medicine and emergency medicine. He has focused expertise in treating a wide range of complex acute and chronic medical conditions. For the last 12 years, he has been practicing as a cosmetic dermatologist, providing proven procedures such as Botox to the patients at Rejuvenate Medical Spa.
Dr. Farah and his team employ a variety of modalities in non-invasive and minimally invasive procedures as well as skin care products to achieve the unique aesthetic goals of every patient. The med spa receives patients from Encino, Sherman Oaks, San Fernando, Calabasas, CA, and other areas.
Key Procedures
Some of the latest and highly advanced anti-aging and other procedures are available at Rejuvenate as follows:
Injectables
Laser Treatments
Facial Skin Tightening

IPL (Photofacials)

Laser Hair Restoration

MicroLaserPeel

Skin resurfacing (Laser Peels)

Painless Laser Hair Removal

Spider Vein Removal
Body Contouring
Abdominal Reshaping

Arm Tightening

Cellulite Reduction

Coolsculpting (Freeze the Fat)

Legs and Buttocks Reshaping
Painless Laser Hair Removal

Stretch Mark Removal
Facial Rejuvenation
Chemical peels

Cosmelan

Facials

Latisse

Microdermabrasions

Obagi

PCA Professional Treatments

Skinceutical Peels

VI Peel
Procedures for Men
Laser Hair Restoration

Male Body Contouring

Painless Laser Hair Removal
Botox Treatment at Rejuvenate Med Spa
Botox is a highly popular anti-aging non-surgical solution that can reduce the unsightly appearance of wrinkles and lines on the face within 48 hours. This FDA approved treatment is designed to relax overactive facial muscles that are causing wrinkle formation. In addition to the approval for reducing frown lines, the FDA has also approved Botox as a cosmetic solution for reduction of crow's feet around the eyes.
Patients should know that botulinum toxin, the main ingredient of Botox treatment, is one of the most powerful biological agents. Therefore, it is critically important that Botox treatment should be provided by a certified expert with a proven track record of success in such injectable procedures. Dr. Farah and his team of experts have completed advanced training in Botox injections, and have treated thousands of patients with outstanding results. Each Botox treatment at Rejuvenate med spa is customized to meet the patient's unique aesthetic requirements.
See all Medical Spa Non-Surgical Procedures Dr. Bijan Farah performs on patients in Encino, Sherman Oaks, San Fernando, Calabasas, Woodland Hills, Tarzana, CA, and surrounding communities. Schedule a consultation now.