New Study: Botox, Derma Fillers, Laser Anti-Aging Treatments Provide Safe Outcomes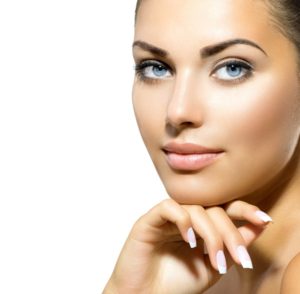 Dr. Bijan Farah is a highly experienced medical professional and founder of the Rejuvenate Medical Spa. Dr. Farah provides state of the art non-surgical anti-aging and skin care procedures along with his team of trained experts at the med spa.
Injectable treatments
such as Botox and soft tissue fillers are provided at the med spa to help patients achieve facial rejuvenation, skin volumizing, and reduction of facial wrinkles and lines without surgery. Dr. Farah's overriding concern is to ensure the safety of his patients, and provide only cutting edge, wonderful, and specific solutions to achieve their aesthetic objectives. He keeps himself constantly updated with the developments in this regard and educates his patients about the latest studies and reports about various procedures. Rejuvenate Medical Spa receives patients from Encino, Sherman Oaks, San Fernando, Calabasas, CA, and surrounding communities.
New Study Supports Anti-Aging Solutions
As a part of his commitment to disseminate useful information to patients at his med spa about the safety and effectiveness of various non-surgical procedures, Dr. Farah has highlighted the results of a new study published in the respected journal JAMA Dermatology. The study has suggested that anti-aging procedures such as Botox, dermal fillers and laser skin resurfacing treatments produce highly safe results with a very low incidence of side effects. However, the study suggests that the procedures must be performed by properly qualified and experienced medical professional or skin care expert to achieve safe outcomes. According to the results of the study, less than one percent of the patients will experience minor side effects such as bruising, skin discoloration, or lumpiness with such procedures. Rejuvenate med spa, led by Dr. Farah, is a pre-eminent facility providing non-surgical treatments such as Botox, facial fillers and laser treatments to patients in Encino, Sherman Oaks, San Fernando, Calabasas, CA, and other areas.
Observations of Lead Authors
Dr. Murad Alam, a dermatologist at the Northwestern University in Illinois, who is the lead author of the study, and has earlier conducted studies backed by eminent companies such as Allergan and Ulthera, said: "We strongly suspected the rates were going to be low, but we were pleasantly surprised that they were as low as they were." Dr. Michael Edwards, the president of the American Society for Aesthetic Plastic Surgery (ASAPS), however, pointed out that the study covered only reputed treatment providers who regular perform such anti-aging non-surgical treatments. The chances of undesirable results may increase when the procedures are carried out by providers with lesser experience and expertise.
Findings
The study involved 23 skin care experts across the US to track data regarding key cosmetic procedures they performed over a three month period, including any adverse events reported by patients over the next 12 months. The team reviewed 20,399 procedures in total. Only one in every 416 procedures resulted in a negative impact such as bruising, lumpiness or swelling in the treated area. Side effects in a procedure such as Botox were as low as just one in 3,333 cases. In case of Juvederm filler, beading or lumpiness occurred in one in 135 cases.
See all Medical Spa Non-Surgical Procedures Dr. Bijan Farah performs on patients in Encino, Sherman Oaks, San Fernando, Calabasas, CA, and surrounding communities. Schedule a consultation now.