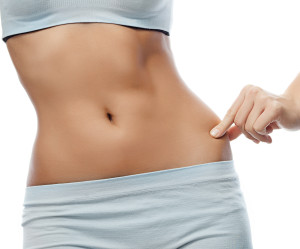 Stubborn fatty deposits can spoil the contours of the body and contribute to an unappealing body shape.
The FDA-cleared CoolSculpting body contouring procedure can help people lose unwanted fat in a non-invasive manner. CoolSculpting
med spa
treatment simply freezes the fat off to restore a sleeker, more appealing figure.
CoolSculpting is commonly used in areas such as the thighs, hips, breasts, legs, love handles, and upper arms. CoolSculpting makes use of many innovative applicators such as CoolMini to treat smaller areas such as under the chin.
Rejuvenate
Medical Spa
, led by Dr. Bijan Farah, provides CoolSculpting to patients in Encino, Sherman Oaks, San Fernando, Calabasas, Woodland Hills, Tarzana, Los Angeles, CA, and surrounding locations.
Natural Looking Body Contours
CoolSculpting offers more conservative, natural looking, and entirely noninvasive aesthetic results in comparison to surgical procedures. The complete breaking down of fat cells occurs over a few months.
Therefore, the outcomes appear natural and are sustainable. Others will be oblivious to the fact that the patient has undergone a fat loss procedure. Many other techniques for body contouring involve extraction, heating, or shattering the fat cells. On the other hand, CoolSculpting uses an innovative cooling process.
Minimal Downtime
A significant advantage of CoolSculpting
med spa
treatment is that the patient will not experience any major discomfort or downtime.
Working professionals and busy moms are increasingly seeking CoolSculpting as it allows them to quickly resume their routine or go back to work after their treatment session. Working people could even undergo CoolSculpting during their lunch hour and subsequently return to work.  
How does it Work?
The revolutionary cryolipolysis technique forms the basis for the CoolSculpting procedure. This technique was developed by Harvard scientists and involves the release of cold energy to freeze and kill the targeted fat cells. The body slowly reabsorbs these dead fat cells through its natural metabolic processes.
As the dead fat cells leave the body, the patient will notice a more contoured and slimmer body shape. The procedure involves a few treatment sessions of around 40 minutes each. CoolSculpting does not involve incisions, needles, medications, or anesthesia.
Fat Removal
CoolSculpting aims to remove undesirable fatty pockets without causing harm to the surrounding healthy tissue. Almost 20 percent of the fat cells are removed during the procedure. Once these fat cells are removed, they cannot re-grow and are permanently eliminated.
It is important for patients to remember that CoolSculpting is a fat loss and body contouring procedure, but it is not meant for weight loss. In case the patient gains weight, the fat cells that remain in the treated area will also grow in size. This will adversely impact the body contours attained through CoolSculpting.
Real Results
The fat cells will begin to crystallize and die upon being frozen. The body will eliminate these dead fat cells over a few weeks. After only one treatment session, patients can usually notice the difference.
However, more fat reduction will require multiple treatments. Most patients will experience around 20 percent fat reduction in the treated sites with most dramatic outcomes visible in around two to four months.
Innovations in CoolSculpting
CoolSculpting now offers an innovative 3-in-1 CoolAdvantage applicator. This can treat a more substantial surface area in one session and deliver colder temperatures for quicker action. This advancement has reduced the CoolSculpting treatment session time by almost 50 percent.
Rejuvenate
Medical Spa
receives patients from Encino, Sherman Oaks, San Fernando, Calabasas, Woodland Hills, Tarzana, Los Angeles, CA, and nearby areas for CoolSculpting.
See all Medical Spa Non-Surgical Procedures Dr. Bijan Farah performs on patients in Los Angeles, Encino, Sherman Oaks, San Fernando, Calabasas, Tazana, Woodland Hills, CA, and surrounding communities. Schedule a consultation now.