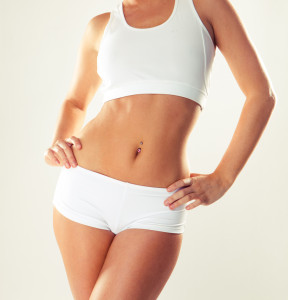 CoolSculpting is an innovative
med spa
procedure that can help remove undesirable fatty deposits from specific areas of the body in a nonsurgical manner.
The procedure does not involve any significant risks or downtime making it especially sought-after by busy mothers and working professionals.
In comparison to plastic surgery such as liposuction, CoolSculpting is much more cost-effective. The physician will explain various aspects of CoolSculpting to the patient during the pre-treatment consultation, including its approximate costs.
Rejuvenate
Medical Spa
, led by Dr. Bijan Farah, provides CoolSculpting to patients in Encino, Sherman Oaks, San Fernando, Calabasas, Woodland Hills, Tarzana, Los Angeles, CA, and surrounding communities.
Cost Comparison with Surgery
Fat reduction plastic surgery, such as liposuction, is typically more expensive in comparison to CoolSculpting. This noninvasive treatment precludes expenses for IV sedation or general anesthesia which are usually necessary for surgical procedures for fat reduction.
Plastic surgery can be complex and invasive requiring careful pre and post-op planning and care. Aspects such as these will add significantly to the cost of the procedure. But CoolSculpting does not typically involve most of these expenses. The time taken for a single CoolSculpting session is between 30 to 60 minutes and can be performed in-office.
A fat reduction surgery will take place at a hospital or surgical facility which will involve further costs. However, CoolSculpting is performed in-office and precludes the costs associated with a surgical facility.
Elements Affecting CoolSculpting Costs
CoolSculpting costs may differ between two practices and even between two patients at the same practice due to various reasons.
Location of the Practice
The cost of cosmetic procedures is usually higher in main urban centers compared to smaller towns in the interiors. The living and overhead costs are typically higher in metropolitan cities and prime urban centers which translate into higher costs of goods and services, including the cost of cosmetic procedures such as CoolSculpting.
Extent of Treatment
The costs of CoolSculpting
med spa
treatment can differ between two patients depending on the extent of the treatment that a patient needs in a particular body area.
The treatment of larger areas such as the abdomen, butt, thighs, or back may cost more than that of smaller areas such as the knees, chin, ankles, or cheeks. The number of treatment sessions that a patient requires will affect the total cost of the procedure as well.
Financing Your CoolSculpting Procedure
If the patient requires CoolSculpting in multiple areas involving many treatment sessions, the overall costs will be determined on the basis of the number of treatment areas and the number of CoolSculpting sessions that the patient needs.
Most patients can seek financing for the procedure from professional medical care firms. Furthermore, they can also consider other options for financing their CoolSculpting treatment such as private loans, bank loans, and credit cards.
The patient can also ask their treatment provider for information on any financing plans that they offer. It may cost the patient a little more in the long-term if they charge interest, but making monthly payments can reduce their upfront costs.
Is CoolSculpting covered by Insurance?
Insurance providers typically do not provide coverage for aesthetic (cosmetic) procedures such as CoolSculpting. The patient can ask their provider for any discounts or payment plans that they may offer to offset their treatment costs.
Rejuvenate
Medical Spa
receives patients from Encino, Sherman Oaks, San Fernando, Calabasas, Woodland Hills, Tarzana, Los Angeles, CA, and nearby areas for CoolSculpting.
See all Medical Spa Non-Surgical Procedures Dr. Bijan Farah performs on patients in Los Angeles, Encino, Sherman Oaks, San Fernando, Calabasas, Tazana, Woodland Hills, CA, and surrounding communities. Schedule a consultation now.