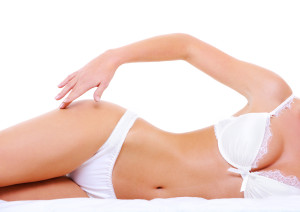 For people seeking to remove unwanted fatty deposits in a non-surgical manner, CoolSculpting could be an excellent treatment option. This fat reduction and body contouring procedure is popular due to its efficiency, convenience, and no significant downtime.  
In comparison to many other non-invasive body contouring
med spa
techniques which may involve RF, lasers, or ultrasound energy, CoolSculpting has a faster recovery time, and significantly lower risk of complications.
Rejuvenate
Medical Spa
, led by Dr. Bijan Farah, provides CoolSculpting to patients in Encino, Sherman Oaks, San Fernando, Calabasas, Woodland Hills, Tarzana, Los Angeles, CA, and surrounding communities.
Minimal to No Recovery Period
CoolSculpting avoids the need for any needles, incisions, medications, or plastic surgery. As a result, the patient does not require any significant post-treatment healing.
The key characteristics of CoolSculpting are:
The treatment is painless and does not involve any discomfort during or after the procedure.

It can easily be undertaken in-office.

The time taken to complete the treatment is under one hour.

CoolSculpting is a noninvasive procedure, and there is no need for needles, anesthesia, incisions, or traumatic tissue suction.

The procedure does not present post-surgical complications.

Techniques using heat energy may cause a burning sensation, but this does not occur with CoolSculpting as it uses an innovative freezing technique.
Appropriate for Busy Moms and Professionals
The downtime after a fat reduction procedure is often a concern for working professionals and busy moms. For such patients, CoolSculpting is an ideal procedure. They can resume their routine almost immediately after the treatment with no limitation on their normal activities or food consumption.
Patients with a busy lifestyle can undergo CoolSculpting
med spa
sessions at their convenience. Busy professionals can receive this treatment during their lunch hour/break and subsequently return to work after their session. They may have to make an appointment though ahead of time so they don't have to wait in the waiting room.
No Long-term Recovery Period
CoolSculpting does not involve the use of anesthesia or sedation. For this reason, it does not cause the temporary side effects or need for monitoring that usually occurs with general anesthesia use.
This procedure does not create a wound bed, and the patient does not need sutures as in the case of liposuction. Therefore, CoolSculpting does not involve any specific downtime.
Patients undergoing noninvasive laser body contouring or high-strength chemical peels require time to heal after the procedure. However, CoolSculpting does not involve the use of sharp laser, chemicals, acids, or ultrasound energy.
Rather, it uses gentle cooling applicators to provide precise and targeted treatment to the problem sites. It does not disturb the normal tissue around the targeted site. It also does not involve the aggressive manipulation of fat cells.
Mild Side Effects
The patient may experience side effects such as temporary numbness, soreness, and a slight tingling sensation in the treated sites. In some patients, there may be mild bruising in the treated areas.
These minor side effects subside in some fays and do not impact the patient's routine. The side effects are likely to be minimal in the hands of an experienced and skilled treatment provider.
Takeaway
The CoolSculpting provider will provide the patient with details on the benefits and side effects of the procedure during the initial consultation. The patient will understand how to know if anything is out of the ordinary and when to reach out to the doctor.
CoolSculpting has become the most popular treatment for getting rid of unattractive fat pockets due to its minimal recovery time and slight side effects. It provides patients with beautiful outcomes in a safe and predictable way.
Rejuvenate
Medical Spa
receives patients from Encino, Sherman Oaks, San Fernando, Calabasas, Woodland Hills, Tarzana, Los Angeles, CA, and nearby areas for CoolSculpting.
See all Medical Spa Non-Surgical Procedures Dr. Bijan Farah performs on patients in Los Angeles, Encino, Sherman Oaks, San Fernando, Calabasas, Tazana, Woodland Hills, CA, and surrounding communities. Schedule a consultation now.