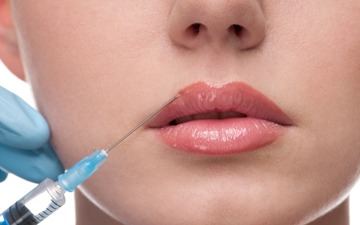 A growing number of people in the United States today are looking for cosmetic treatments that make them look younger and more attractive. However, a very large section of the population is averse to the idea of choosing invasive plastic surgeries to achieve this goal. This is where Rejuvenate Medical Spa, a state of the art medical spa facility in northern Los Angeles, CA is making a difference and fulfilling the gap that exists between surgical solutions and the people's aspiration for less invasive alternatives.
Rejuvenate Medical Spa, headed by Dr. Bijan Farah, provides the best in class skin and laser cosmetic treatments, which are non-invasive or minimally invasive to ensure the desired results without the obvious risks and complications of a surgery. For the people in Encino, San Fernando and Sherman Oaks, CA, Rejuvenate Med Spa provides custom-made treatments to match with their needs and offers personalized care and attention to every patient for best results.
Expertise and Experience
The core strength of Rejuvenate Medical Spa, which makes it the first choice for many people in northern Los Angeles, CA, is its highly experienced team of medical specialists and trained staff members. The team is led by Dr. Bijan Farah, who has nearly four decades of rich experience in practicing medicine. Dr. Farah is driven by a passion to ensure the highest patient satisfaction, and oversees all the procedures and treatments personally. The expert and friendly team of nurses and estheticians at the facility make sure that each patient receives personalized care according to their specific needs.
Dr. Farah is specialized and board certified in Internal Medicine and Emergency Medicine. His extensive experience in treating a broad range of complex, acute and chronic medical conditions comes in handy to design the most appropriate treatment plans for patients at Rejuvenate Medical Spa. Dr. Farah also serves as the attending Staff Physician in the Dept of Internal Medicine at Providence-Tarzana Regional and Northridge Medical Centers.
Dr. Farah is ably supported by Larissa Markevich, a dedicated Family Practice nurse practitioner with more than decade of experience in Aesthetic Medicine, Family Practice, Internal Medicine, and Women's Health. Larissa is very skilled in the areas of Botox and other injectibles. She is fluent in Russian.
Minimally Invasive Cosmetic Procedures
Rejuvenate Medical Spa provides some of the latest and most advanced non-invasive and minimally invasive procedures to the people in Encino, San Fernando, Sherman Oaks, and surrounding areas in Northern Los Angeles, CA.
Chemical Peels
Dr. Farah believes that chemical peels are one of the most effective ways to exfoliate skin, and remove the largest possible amount of dead skin cells without causing friction. Salicyclic acid and alpha-hydroxy acid are two of the most popular products applied for a chemical peel. Rejuvenate Medical Spa provides a complete range of chemical peels from the gentlest to deep peels, depending on the needs of a patient.
Injectables
Injectable dermal fillers can provide a more youthful appearance in a minimally invasive manner, and without any of the associated side effects and risks of a face lift surgery. Apart from anti-wrinkle fillers, Rejuvenate Medical Spa also provides Botox injections for patients who just need treatment for minor lines and wrinkles on the face.
Laser Skin Resurfacing
Laser technology has come a long way in providing minimally invasive skin tightening and skin rejuvenating solutions. The technology achieves very precise results with minimal or no damage to the surrounding healthy tissue. That makes it an ideal treatment for facial rejuvenation to achieve a more youthful look and reduce the signs of aging.
Dermabrasion
Dermabrasion and microdermabrasion are advanced cosmetic techniques to remove the thin upper skin layers, which allow fresh skin to grow with reduced wrinkles. The treatment is well suited for the fine lines, minor wrinkles, and even acne scars that appear on the face.
Sclerotherapy
This is a non-surgical treatment to remove or reduce the appearance of tiny spider veins as well as varicose veins. The procedure involves injecting a chemical solution directly into the targeted veins to cause natural disintegration and eventual disappearance of the diseased vein.
Procedures Available at Rejuvenate Medical Spa
Injectables
Lasers
Facial Skin Tightening
IPL Photofacial
Micro Laser Peel
Skin Resurfacing
Painless Hair Removal
Spider Vein Removal
Body
Abdominal Reshaping
Arm Tightening
Cellulite Reduction
CoolSculpting
Legs and Buttocks Reshaping
Painless Hair Removal
Stretch Mark Removal
Skin
Chemical Peels
Cosmelan
Facials
Latisse
Microdermabrasion
Obagi
PCA Professional Treatments
Skinceutical Peels
VI Peels
Male
Male Body Contouring
Painless Hair Removal
Schedule an appointment with Rejuvenate Medical Spa to learn more about these procedures, if you are located in Encino, San Fernando, Sherman Oaks, or the surrounding areas in northern Los Angeles, CA.