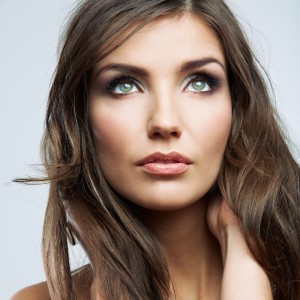 Smile lines or nasolabial folds can develop over time due to repetitive smiling and laughing actions. As these wrinkles and lines deepen with age, they can make a person look old and tired. Non-surgical Juvederm Vollure
med spa
procedure is an innovative and advanced injectable treatment to smooth smile lines and nasolabial folds.
The wonderful Rejuvenate Medical Spa, led by the kind and understanding Dr. Bijan Farah, provides cutting edge non-surgical anti-aging solutions, including Juvederm Vollure to improving aging lines on the face.
Patients in Encino, Sherman Oaks, San Fernando, Calabasas, Woodland Hills, Tarzana, Los Angeles, CA, and surrounding communities have an opportunity to receive Vollure treatment at Dr. Farah's
medical spa
.  
FDA Approved Filler
Juvederm Vollure has been popular in Europe for several years, and is already used in more than 80 countries. The FDA granted its approval for Juvederm Vollure in the US in early 2017. With this approval, Juvederm Vollure is now the first and only hyaluronic acid dermal filler approved for the correction of smile lines, nasolabial folds, and other moderate to severe wrinkles and folds on the face.
Results with this
med spa
filler treatment can last for up to 18 months, which is significantly higher than the average of six to 12 months of longevity for most other hyaluronic acid based dermal fillers. Juvederm Vollure can be used for people who are above the age of 21. The filler gel is injected directly into the smile lines and nasolabial folds, resulting in near-instant plumping up of the skin from within and smoothing of the skin surface in the treated sites.
Vycross Technology
Juvederm Vollure is formulated with the unique Vycross technology, owned by the manufacturer Allergan, which blends different molecular weights of hyaluronic acid, contributing to the gel's sustainability and long-duration results. With Vollure, the innovative Vycross technology yields a custom engineered injectable gel product.  
The effectiveness of Vollure's molecular combination for smile lines and nasolabial folds was studied as part of the extensive FDA clinical trials. Smile lines and folds are considered to be the number one dermal treatment area. The study found that Vollure can produce long lasting outcomes of up to 18 months, and a vast majority of patients report satisfaction with the results.
Versatile Formulation
Juvederm Vollure is specifically tailored with a balance of gel firmness and low cohesiveness, yielding a versatile formulation that adds subtle volume for the correction of moderate to severe facial wrinkles and folds.
According to the clinical trial investigators involved in Vollure efficacy studies, the versatility of this dermal filler allows a treatment provider to customize or tailor the treatment based on the unique aesthetic needs of a patient. With the FDA's approval, medical spa treatment providers now have an opportunity to treat patients seeking reduction of smile lines with a proven, non-surgical in-office procedure.
Results with Juvederm Vollure in terms of smoothing of smile lines can last for up to 18 months. In the clinical studies, as many as 68 percent of the patients continued to claim satisfaction with the treatment at 18 months. Outstanding and reliable Rejuvenate
Medical Spa
receives patients from Encino, Sherman Oaks, San Fernando, Calabasas, Woodland Hills, Tarzana, Los Angeles, CA, and other towns and suburbs in this part of California for Juvederm Vollure.
See all Medical Spa Non-Surgical Procedures Dr. Bijan Farah performs on patients in Los Angeles, Encino, Sherman Oaks, San Fernando, Calabasas, Tazana, Woodland Hills, CA, and surrounding communities. Schedule a consultation now.