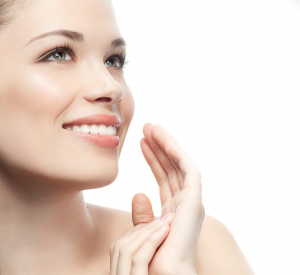 Juvederm Vollure is one of the recent additions to the Juvederm family of
med spa
dermal filler injections. This one of its kind facial filler has now been approved by the FDA for people above the age of 21. The distinguishing feature of Juvederm Vollure is that it is the first and only hyaluronic acid based filler approved specifically to improve moderate to severe nasolabial folds and other facial wrinkles.
During the initial consultation, the treatment provider will explain about all aspects of Juvederm Vollure injections, including their estimated longevity. Patients should compare the benefits as well as sustainability of the filler results before making a final choice.
Rejuvenate
Medical Spa
, led by the amazing and sagacious Dr. Bijan Farah, provides Juvederm Vollure to patients in Encino, Sherman Oaks, San Fernando, Calabasas, Woodland Hills, Tarzana, Los Angeles, CA, and other neighborhoods and suburbs in this part of SoCal.
Longevity of Results
Juvederm Vollure for nasolabial folds, laugh lines, and marionette lines is one of the longer lasting filler injections among all hyaluronic acid based fillers. Clinical tests have shown that the results with this injectable treatment can last for as long as 18 months or even more in some cases.
This period of longevity is considerably higher than that of Juvederm XC, which can provide sustainable results up to one year. Other hyaluronic acid based dermal fillers such as Restylane may only deliver results lasting for about six months.
Although results may vary in each case, and the clinical study results of 18 months in case of Juvederm Vollure are based on optimal correction, the fact that Vollure lasts so long makes it very appealing to those who want to "fill it and forget it".
Vycross Technology
The dermal filler technology continues to improve with time. As a result, the latest fillers are expected to provide a longer correction and smoother correction. The patented Vycross technology, which is used in Juvederm Vollure, blends different molecule weights to achieve a smooth result. Vycross cross-linking makes the fillers more malleable and easier to inject, further improving the outcome and deliver longer lasting impact.
Juvederm Vollure
med spa
filler is based on the same Vycross technology that is used to create Juvederm Voluma and Juvederm Volbella fillers for cheek and lip augmentation. However, the difference is that this time the FDA has approved Juvederm Vollure to use the Vycross technology specifically in the nasolabial folds.
Nasolabial folds are the number one dermal treatment area for many patients. The stronger bundling of molecules due to Vycross technology allows the filler gel to sustain for a longer time in the deeper tissue without disintegrating. Vollure is already popular in over 80 countries, and has been used in Europe since 2013.
Clinical Trial Results
The results of an extensive FDA clinical trial revealed that nearly 60 percent of the patients experienced improvements in nasolabial folds for up to 18 months. The study also showed 82 percent of patients saying they were very satisfied after six months and 68 percent still claiming satisfaction at 18 months.
Rejuvenate
Medical Spa
receives patients from Encino, Sherman Oaks, San Fernando, Calabasas, Woodland Hills, Tarzana, Los Angeles, CA, and nearby areas for Juvederm Vollure.
See all Medical Spa Non-Surgical Procedures Dr. Bijan Farah performs on patients in Los Angeles, Encino, Sherman Oaks, San Fernando, Calabasas, Tazana, Woodland Hills, CA, and surrounding communities. Schedule a consultation now.