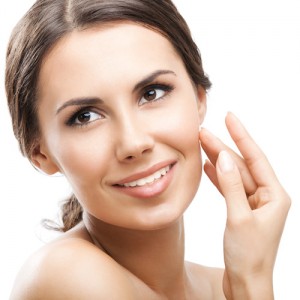 Advancements in cosmetic techniques and technology have led to a growing popularity and acceptance of aesthetic
med spa
services in the US. However, the key to success in these non-surgical cosmetic procedures lies in choosing the right medical spa that offers a wide range of services in a professional treatment environment.
Rejuvenate Medical Spa, led by Dr. Bijan Farah, is a state of the art provider of the latest skin care, anti-aging, body contouring and facial rejuvenation procedures.
The stellar and rejuvenating
medical spa
has been providing the best in non-invasive and minimally invasive cosmetic treatments for over a decade to patients in Encino, Sherman Oaks, San Fernando, Calabasas, Woodland Hills, Tarzana, Los Angeles, CA, and other towns and suburbs in this part of SoCal.
Customized Treatments
Dr. Farah and his team of aesthetic experts ensure that every treatment is customized to match with the specific anatomical and cosmetic needs of a patient. All products and services at Rejuvenate
med spa
are designed to maximize the patient's desired physical image, which preserving their health as well as a natural appearance.
Imperfections in nearly any part of the body from head to toe can be successfully addressed with unique procedures tailored to meet the patient's requirements. Dr. Farah's goal in every procedure is to achieve the desired outcomes in a least invasive and most targeted manner.
The team of trained nurses and aestheticians at Rejuvenate Medical Spa will maintain the highest quality standards in each patient's treatment to achieve safe and sustainable results. All procedures and treatments are overseen by the medical director, Dr. Bijan Farah, who has been practicing medicine for more than 40 years.
Range of Procedures
Injectables
Rejuvenate Medical Spa is equipped to provide FDA approved injectable anti-aging treatments such as Botox and dermal fillers. Botox is one of the most popular injectable treatments, which can mitigate fine lines between the brows and on the forehead as well as improve the appearance of crow's feet around the eyes. Sagging facial skin and depleted facial volume can be address with advanced dermal filler injections, with results lasting for one to two years in a single in-office procedure.
Laser Skin Resurfacing
Some of the important laser treatments to revitalize the skin at Rejuvenate Medical spa include:
Facial Skin Tightening

IPL (Photofacials)

Laser Hair Restoration

Micro Laser Peel

Skin Resurfacing (Laser Peels)

Painless Laser Hair Removal

Spider Vein Removal
Body
Non-surgical body contouring procedures at Rejuvenate med spa include:
Abdominal Reshaping

Arm Tightening

Cellulite Reduction

Coolsculpting (Freeze the Fat)

Legs and Buttocks Reshaping

Painless Laser Hair Removal

Stretch Mark Removal
Skin
Rejuvenate offers skin care and anti-aging treatments, which include:
Chemical peels

Cosmelan

Facials

Latisse

Microdermabrasions

Obagi

PCA Professional Treatments

Skinceutical Peels

VI Peel
About Dr. Bijan Farah
Dr. Farah is board certified in Internal Medicine and Emergency Medicine, having a combined experienced of more than 40 years in both fields. He is a seasoned physician and a leading cosmetic dermatology expert. Rejuvenate
Medical Spa
receives patients from Encino, Sherman Oaks, San Fernando, Calabasas, Woodland Hills, Tarzana, Los Angeles, CA, and nearby areas for various aesthetic procedures.
See all Medical Spa Non-Surgical Procedures Dr. Bijan Farah performs on patients in Los Angeles, Encino, Sherman Oaks, San Fernando, Calabasas, Tazana, Woodland Hills, CA, and surrounding communities. Schedule a consultation now.