Reduce Underarm Sweat And Odor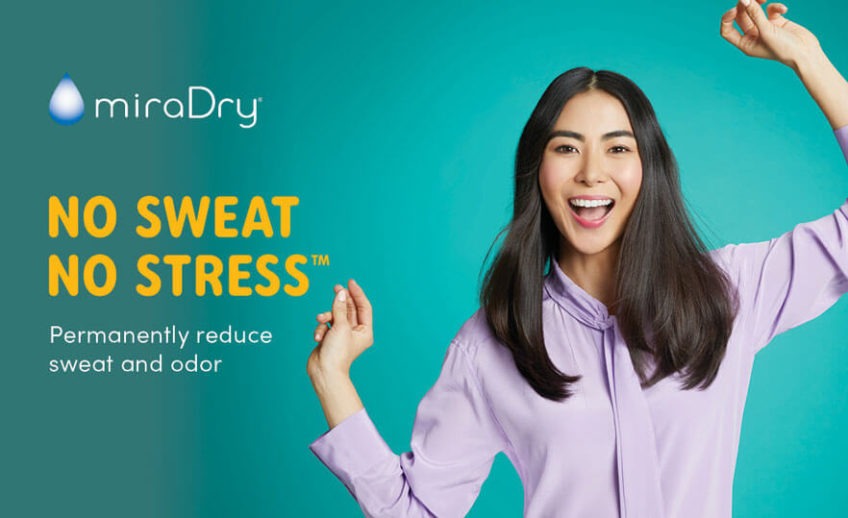 The medical term for excessive sweating is hyperhidrosis. It is estimated that nearly eight million Americans suffer from this condition. miraDry is a unique, non-invasive procedure for treating hyperhidrosis. miraDry makes use of 
cutting edge
 microwave technology to eliminate odor and sweat glands in your armpits. In 2015, miraDry was FDA-cleared to treat axillary hyperhidrosis, also known as excessive underarm sweating.
The treatment provider will use the miraDry handheld device to aim electromagnetic energy at the sweat glands underneath your skin. This device gently heats up the sweat glands under the arms and eliminates them. At the same time, the technique cools and protects the upper layers of skin. 
Rejuenvate
Medical Spa
, led by Dr. Bijan Farah, provides miraDry to patients in Encino, Sherman Oaks, San Fernando, Calabasas, Woodland Hills, Tarzana, Los Angeles, CA, and surrounding communities. 
Proven Effectiveness
According to research published in 2013 in the Journal of Cosmetic and Laser Therapy, miraDry effectively cured axillary 
osmidrosis
 (foul-smelling sweat) as well as axillary (underarm) hyperhidrosis.
The clinical evidence obtained from the University of British Columbia in April 2012 indicated that more than 90% patients experienced reduction in underarm sweat after the miraDry treatment. There was an 82% average decline in sweat. The satisfaction rating given to the treatment by the patients was at 90%.
Candidacy
A majority of
 patients with axillary hyperhidrosis will qualify for the miraDry treatment. People with electronic pacemakers and those who have similar implanted electronic devices are not eligible for this treatment. Some experts suggest that patients who cannot tolerate anesthesia such as epinephrine and lidocaine should avoid this treatment. miraDry is also not for people who rely on supplemental oxygen.
Procedure 
The treatment provider will use a non-invasive handheld gadget to transmit electromagnetic energy to the specific spot beneath the skin of your underarms to target the sweat glands there. This heat will lead to thermolysis (breaking up by heat) of the sweat glands. The upper layers of the skin will be cooled and safeguarded even as the elimination of sweat glands takes place. 
Researchers believe that the sweat glands do not grow back once they are removed. Therefore, the outcome with miraDry will be visible immediately while the results will endure. Some people require only one 
session
 but best results are ensured if you undergo two sessions with a spacing of three months. In rare instances, the treatment provider may recommend a third session.
The provider will perform the procedure in a med spa setting, and it will take around one hour. They might give 
you
 local anesthesia, normally lidocaine injections, before the treatment commences. You are unlikely to experience any discomfort while the provider performs the procedure. The post-treatment downtime is almost non-existent for most patients.
Your treatment provider may advise you to take a mild over-the-counter pain medication for a couple of days. 
The majority of
 patients return to work and resume regular activities soon after the procedure. You may also go back to exercising in a few days.
Common Side Effects
Swelling of the underarms, tenderness, and redness are some minor side-effects of miraDry that might last a few days. If you experience 
a 
tingling sensation and numbness in the armpit or upper arms, it may take up to a few days or weeks to subside.
Rejuvenate 
Med Spa
 receives patients from Encino, Sherman Oaks, San Fernando, Calabasas, Woodland Hills, Tarzana, Los Angeles, CA, and nearby areas for miraDry. 
Contact Rejuvenate Medical Spa in the Los Angeles Area
See all Medical Spa Non-Surgical Procedures Dr. Bijan Farah performs on patients in Los Angeles, Encino, Sherman Oaks, San Fernando, Calabasas, Tazana, Woodland Hills, CA, and surrounding communities. Schedule a consultation now.