miraDry Treatment
As many as 37 million Americans suffer from hyperhidrosis or excessive sweat. Many of these individuals are particularly bothered by the excessive sweat the in the underarms.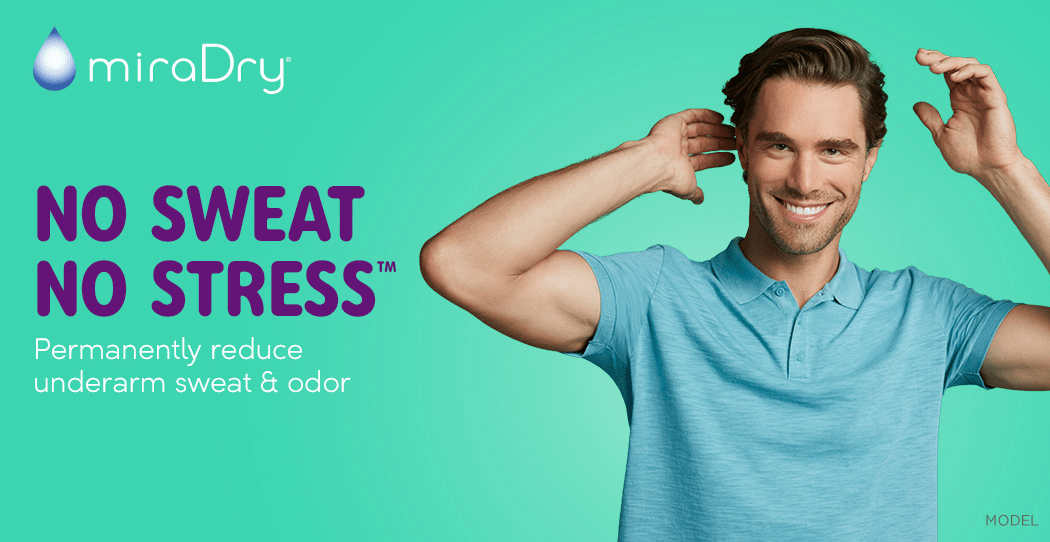 If you are one of them, now Rejuvenate Medical Spa offers you a non-surgical, permanent solution to this condition. The team of experts at Rejuvenate can help you get rid of underarm sweat with a safe and proven treatment called miraDry.
miraDry is a cost-effective treatment in the long run when compared to more invasive treatments or temporary solutions. The treatment provider will discuss various aspects of miraDry treatment during the initial appointment, including its estimated cost.
Rejuvenate 
Medical Spa
, led by Dr. Bijan Farah, provides miraDry treatment to patients in Encino, Sherman Oaks, San Fernando, Calabasas, Woodland Hills, Tarzana, Los Angeles, CA, and surrounding communities. 
Cost Comparison with Surgery
Surgical procedures for the elimination of underarm sweat are likely to be considerably more expensive in comparison to miraDry. miraDry is a completely non-surgical procedure. Therefore, it does not involve expenses for general anesthesia or IV sedation which are often necessary in surgery. 
Sweat gland removal surgery can be significantly invasive, which may require meticulous pre-op preparation and post-operative care and monitoring. Such aspects will add to the procedural costs. Fortunately, miraDry does not involve most of these costs. 
A single miraDry treatment session can be completed in less than one hour and can be administered as a safe med spa treatment. Unlike miraDry, a surgical procedure will have to be performed at an accredited surgery center or a hospital which will further increase the costs.
Factors Affecting miraDry Cost
The cost of miraDry treatment can vary between two practices and even between two patients at the same practice due to a variety of factors. 
Practice Location
Cosmetic procedure costs are often higher in prime urban centers than smaller towns in the interior regions. Various attributes such as the average living costs in the area, real estate costs, and local taxes affect the costs of goods and services, including the cost of cosmetic procedures, in a region. 
Extent of Treatment
miraDry costs can sometimes vary between two patients depending on the scale of the treatment that the patient requires in the underarms. Some patients may need to undergo multiple treatment sessions, while some others may only require one treatment session if their problem of excess sweating in the underarms is relatively minor. The number of treatment sittings that a 
patient needs
 will impact the overall procedure costs. 
Insurance and Financing
miraDry is usually considered a cosmetic treatment, and the insurance companies may not provide coverage for it. However, in exceptional situations where excessive underarm sweat is causing skin infection, other health issues, or interfering with the patient's ability to lead to a normal lifestyle, insurance coverage could be a possibility.
A majority of
 patients will be able to finance their procedure through professional medical care companies. They can also consider other financing options such as loans from friends and family, bank loans, and credit cards.
Rejuvenate
 Med Spa
 receives patients from Encino, Sherman Oaks, San Fernando, Calabasas, Woodland Hills, Tarzana, Los Angeles, CA, and nearby area for miraDry treatment.
Contact Rejuvenate Medical Spa in the Los Angeles Area
See all Medical Spa Non-Surgical Procedures Dr. Bijan Farah performs on patients in Los Angeles, Encino, Sherman Oaks, San Fernando, Calabasas, Tazana, Woodland Hills, CA, and surrounding communities. Schedule a consultation now.