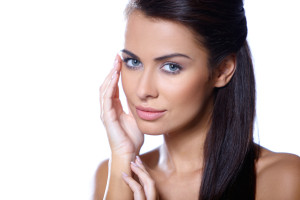 Microneedling can improve the appearance of fine lines, wrinkles, acne scars, sun spots, and other skin imperfections safely and effectively. Furthermore, it enhances the penetration of topical skin rejuvenation products to create beautiful, more youthful looking skin.
The microneedling
med spa
treatment provider will provide the patient information on various aspects of the procedure during the initial consultation. They may present microneedling before and after pictures of past patients as well.
The first goal of a dedicated provider will be to offer the patient details on the advantages and limitations of microneedling to allow them to make a well-informed decision.
Rejuvenate
Medical Spa
, led by Dr. Bijan Farah, provides microneedling and other aesthetic procedures to patients in Encino, Sherman Oaks, San Fernando, Calabasas, Woodland Hills, Tarzana, Los Angeles, CA, and surrounding communities across the landscape.
What are Microneedling Before and After Pictures?
Microneedling before and after photos refers to a pair or group of pictures of previous patients who have achieved excellent outcomes with this treatment. These images include pictures that were taken before and after the procedure at multiple stages of the treatment and highlight the final results of the procedure.
The microneedling
med spa
treatment provider will take these photos with the consent of the patient and will show them to prospective patients in a discreet manner.
The only reason that the provider displays these pictures is to enable the prospective patient to gauge the potential results of microneedling. This allows new patients to form reasonable expectations from microneedling and be able to make rational choices.
During the consultation these pictures can possibly be seen. They are not currently on the website like so many other salient before and after pictures of this established clinic. This is why all patients should ask to see before and after pictures of their particular treatment they are seeking so they have a strong visual aid of the treatment they are contemplating signing up for.
Advantages
Individuals seeking an advanced skin procedure such as microneedling may have concerns about its outcomes and ability to enhance their skin's appearance. Some patients need only minor treatment to rejuvenate their skin or mitigate fine lines and wrinkles while others may need a more detailed procedure to address skin that is significantly loose or sagging.
It is quite understandable for new patients to be confused or unsure regarding the selection of a suitable skin rejuvenation procedure as well as an appropriate treatment level. The microneedling provider can help the patient make a salient decision at this point by showcasing microneedling before and after photos. This is why consultations are vital.
Developing Realistic Expectations
During the pre-treatment consultation, an expert provider will display microneedling before and after pictures to the patient to enable them to develop reasonable expectations from the procedure. Patients with realistic expectations typically achieve higher satisfaction levels and are not disappointed with the microneedling results.
Digital Pictures on Instagram
The microneedling provider may display digital versions of microneedling before and after pictures on their website as well as disseminate them through Instagram but for microneedling and for this clinic this is not the case as already mentioned. This profound website offers some of the other impressive work that this clinic has completed for this particular treatment but these pictures will have to be seen during the consultation which is necessary anyways before any type of treatment is provided.  
Microneedling 'before and after' photos are even more compelling as slideshows. The microneedling specialist can use Instagram Stories and other innovative features to provide patients with more information on the procedure.
Pictures are More Expressive than Words
Microneedling 'before and after' pictures can be more convincing to the patient than mere words. Words are open to interpretation and at times, incredulous. On the other hand, pictures are not constrained by language and do not tell an untrue story. However, the provider should ensure that the images are not modified or photo-shopped as these can mislead the patient.
The adage, "A picture is worth a thousand words" is certainly true for before and after pictures of cosmetic procedures such as microneedling. Respected Rejuvenate
Medical Spa
receives patients from Encino, Sherman Oaks, San Fernando, Calabasas, Woodland Hills, Tarzana, Los Angeles, CA, and nearby areas for microneedling.
See all Medical Spa Non-Surgical Procedures Dr. Bijan Farah performs on patients in Los Angeles, Encino, Sherman Oaks, San Fernando, Calabasas, Tazana, Woodland Hills, CA, and surrounding communities. Schedule a consultation now.