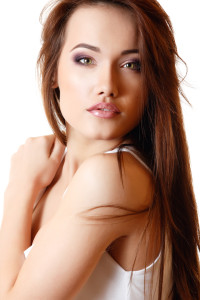 For many patients, the sensation of microneedling is akin to mild sunburn. But an experienced
med spa
treatment provider may use a topical product to numb the treatment site before starting the procedure.
Therefore, the patient is not likely to experience any pain during the treatment. If there is any discomfort, it will resolve in a few days. Pinpoint bleeding, mild inflammation, and redness are some side effects of the treatment.
In microneedling, the depth of the needle penetration is more significant than the needle's size. The depth is important as the needles must go through the skin to create micro-wounds. This stimulates collagen production to enable skin healing. For this reason, microneedling is also called collagen induction therapy.
Rejuvenate
Medical Spa
, led by the kind Dr. Bijan Farah, provides microneedling and other aesthetic procedures to patients in Encino, Sherman Oaks, San Fernando, Calabasas, Woodland Hills, Tarzana, Los Angeles, CA, and other towns and communities in this area of The Golden State.
Variation in Discomfort
In performing microneedling on aging skin, a needle which is 0.5 to 1.0 mm is usually employed. With 0.5 mm length needles, the patient experiences very little discomfort. As the needle length increases, the pain perception also increases as it penetrates the skin more deeply. Some needles can even be 3.0 mm in length.
The
med spa
treatment provider examines the patient's skin type and tone closely to establish an appropriate needle length for their unique requirements.
The number of passes the microneedling provider uses during the procedure is another factor that impacts post-treatment pain or the duration of the treatment. The speed of certain derma pens is adjustable.  
The patient may experience some mild inflammation or redness during the recovery period, especially those with sensitive skin. However, almost all patients report high satisfaction levels with the final outcomes.
After the procedure, patients experience a reduction in fine lines, softening of acne scars, the production of new collagen, and better absorption of skincare products that are applied to the skin after microneedling.
Key Questions about Microneedling
How many treatment sessions will I require?
Single treatments are available to patients. However, the best outcomes are achieved with a series of three treatments that are ideally spaced six weeks apart. These intervals enable the skin to recover through exfoliation, cell turnover, and maturation.
The patient can go for up to eight weeks between sessions and a minimum interval of five weeks would be needed between microneedling sittings.
It is vital to understand that skin remodeling is not instantaneous, and the process occurs over 12 months and beyond.
What do I need to do after the procedure?
The patient needs to treat their skin kindly and protect it. The patient should diligently use an effective sun-block during the course, avoid direct sun for two weeks after the procedure, and refrain from exfoliating their skin for at least a week.
The recovery process varies for every patient, but in general, the patient should be gentle with their skin and protect it throughout the treatment series.
Who cannot undergo microneedling?
Microneedling is a very safe treatment, but it may be unsuitable for the following people:
Pregnant or nursing women

People prone to keloid scarring which is an overgrowth of tissue when healing

Individuals with uncontrolled diabetes as it can interfere with wound healing

Areas with warts, infection, or skin cancers

People using blood-thinners or high dose corticosteroids or oral retinoids
Committed Rejuvenate
Medical Spa
receives patients from Encino, Sherman Oaks, San Fernando, Calabasas, Woodland Hills, Tarzana, Los Angeles, CA, and nearby areas for microneedling.
See all Medical Spa Non-Surgical Procedures Dr. Bijan Farah performs on patients in Los Angeles, Encino, Sherman Oaks, San Fernando, Calabasas, Tazana, Woodland Hills, CA, and surrounding communities. Schedule a consultation now.