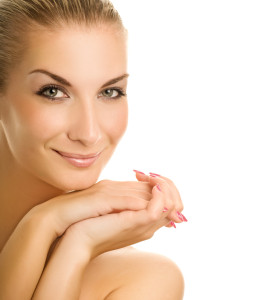 Microneedling is a safe and proven skin enhancement
med spa
procedure for people who want to lessen the facial signs of aging, sun damage, and various other skin imperfections without having to undergo cosmetic surgery.
During the pre-op consultation, the treatment provider will explain different aspects of the procedure to the patient, including its approximate costs. The first goal of a dedicated provider will be to assist the patient to make the right decision according to their needs and budget.
The patient should feel free to ask questions related to the costs as well as other factors. Microneedling is usually performed as an elective cosmetic procedure, which means insurance will not cover this treatment.
Rejuvenate
Medical Spa
, led by Dr. Bijan Farah, provides microneedling to patients in Encino, Sherman Oaks, San Fernando, Calabasas, Woodland Hills, Tarzana, Los Angeles, CA, and surrounding locations.
Dollar Amount Comparison
A microneedling
med spa
treatment will be less expensive than a plastic surgery procedure such as a facelift. Surgical procedures often involve cost compoents such as the surgeon's fee, general anesthesia costs, surgical room costs, and other pre and post-operative expenses.
Microneedling, on the other hand, is an outpatient procedure that can be administered in-office. It involve almost none of the major cost components that are inherent to plastic surgery.
Some patients want to understand the difference between the prices of microneedling and other non-surgical procedures such as laser skin resurfacing, microdermabrasion, IPL, chemical peels, and facial filler injectables.
Many of the non-invasive treatments may be more expensive than microneedling, and in any case they may not offer similar outcomes. These aspects make it important for the patient to assess their skin condition, financial budget, and cosmetic goals before making a final selection.
Price Tag Variations
Microneedling procedure may be performed independently or in conjunction with another non-surgical treatment. Patients can choose the right combination in consultation with the treatment provider. Sometimes PRP rejuvenation may be combined with microneedling.
The choice of the procedure depends on the extent of the skin imperfections that need to be addressed. The number of treatment sessions involved and the size of the treatment areas may also differ between patients.
The patient who requires 2 to 3 treatment sessions may have to pay less than a patient who needs 5 to 6 treatments to meet their cosmetic needs.
The location of the practice can influence the monetary amount of microneedling treatment. Practices based in busy metropolitan areas or main urban centers often have to bear a higher real estate cost burden and greater overheads in comparison to practices in small, interior towns.
The customized care, quality standards, type of equipment and technology, adherence to the latest safety protocols, and a top qualified support team will impact the overall cost of microneedling treatment to some extent.
During the pre-op consultation, the patient should ask questions about costs and make the best decision after comparing the potential costs and benefits with other med spa treatment options.
Financing
Patients may discuss with the treatment provider or their team for information on their payment options. Patients will mostly qualify for third-party financing by healthcare financing firms at competitive rates of interest and easy payment terms.
Rejuvenate
Medical Spa
receives patients from Encino, Sherman Oaks, San Fernando, Calabasas, Woodland Hills, Tarzana, Los Angeles, CA, and other cities and communities in The Golden State for microneedling.
See all Medical Spa Non-Surgical Procedures Dr. Bijan Farah performs on patients in Los Angeles, Encino, Sherman Oaks, San Fernando, Calabasas, Tazana, Woodland Hills, CA, and surrounding communities. Schedule a consultation now.