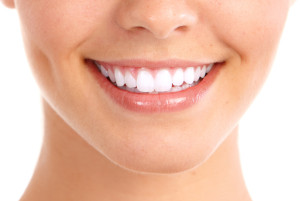 A key determining factor of a youthful appearance is smooth and sharp facial features. Lips are particularly considered an important aspect on the face, and rank among the top aesthetic features that people want to improve. However, a large number of people are hesitant to choose plastic surgery options for an elective procedure such as lip augmentation.
In such cases, a proven and safe non-invasive
med spa
option is now available, which is called Juvederm Volbella XC injectable dermal filler. Lip enhancement with this injectable treatment can help a patient improve the contour of their lips without any causing any significant pain or downtime.
Rejuvenate
Medical Spa
, led by Dr. Bijan Farah, provides dermal filler injections to patients in Encino, Sherman Oaks, San Fernando, Calabasas, Woodland Hills, Tarzana, Los Angeles, CA, and surrounding communities.
FDA Approved Treatment
The FDA has approved Juvederm Volbella XC for lip enhancement and for the improvement of perioral rhytids, also commonly known as perioral lines. The approval is or adults above the age of 21. Perioral lines, often referred to as smoker's lines, are vertical wrinkles that appear above the lip because of aging and other reasons. Thinning of lips and loss of facial volume often results in these lines becoming more conspicuous.
While lip augmentation cosmetic surgery can be undertaken to rectify this condition, several patients are unwilling to choose it because of the usual challenges and risks that are associated with a surgery. 
This is where the FDA approved
med spa
dermal filler, Juvederm Volbella from Allergan can help as an effective non-invasive alternative. During clinical trials, Juvederm Volbella XC was found useful to improve fullness of the lips and smoothen the appearance of smoker's lines in a large number of subjects over a period of one year.
Subtle Lip Augmentation
Significant perioral lines around the lips are a matter of concern for many people. However, they do not want to opt for an alternative that willmake their lips look unnatural. Most of the patients want to add volume to the lips, but at the same time desire smooth and natural looking results that are not drastic. 
Juvederm Volbella XC, a skilled treatment provider can subtly augment the patient's pout. Patients who want more noticeable lip enhancement can accomplish it with a slightly higher volume of Volbella injectable gel.
Advanced Technology
With Juvederm Volbella XC, patients now have a product unlike anything else that is presently available for non-surgical lip enhancement. This safe and effective dermal filler gel is created with the distinctive Vycross technology, which is a proprietary filler owned by Allergan. 
Vycross gives a smoother and more consistent filler gel that can easily take care of aesthetic concerns in delicate areas such as the perioral rhytids and the lips. Volbella is based on hyaluronic acid, which is a natural occurring substance in the body to support skin structure. 
Vycross combines different molecular weights of hyaluronic acid in order to improve the durability and effectiveness of the gel. Consequently, even with lower concentrations of hyaluronic acid, patients can experience longer lasting results with Juvederm Volbella XC for lip augmentation.
Rejuvenate
Medical Spa
receives patients from Encino, Sherman Oaks, San Fernando, Calabasas, Woodland Hills, Tarzana, Los Angeles, CA, and nearby areas for dermal filler injections.
See all Medical Spa Non-Surgical Procedures Dr. Bijan Farah performs on patients in Los Angeles, Encino, Sherman Oaks, San Fernando, Calabasas, Tazana, Woodland Hills, CA, and surrounding communities. Schedule a consultation now.