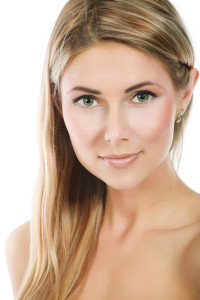 Dermal filler injectable treatment presently ranks as the second most popular non-surgical procedure for facial rejuvenation after Botox. Among the different types of cosmetic
med spa
fillers that are widely available these days, Juvederm group of dermal fillers are one of the most commonly used and reliable anti-wrinkle treatments in the US.
Rejuvenate
Medical Spa
, led by Dr. Bijan Farah, provides dermal filler injections to patients in Encino, Sherman Oaks, San Fernando, Calabasas, Woodland Hills, Tarzana, Los Angeles, CA, and surrounding locations.
What is Juvederm?
Juvederm is an FDA approved facial filler injection used to add volume to the face and reduce the appearance of wrinkles, facial folds and fine lines. The product line of Juvederm features a wide variety of fillers with different molecular bonding and concentration of hyaluronic acid.
Each product in the Juvederm family is designed to target specific facial aesthetic areas. For best results, each dermal filler is injected precisely into the affected sites at different depths. All
med spa
dermal fillers in the Juvederm group are completely biocompatible and do not need prior allergy testing.
These injectable fillers have a smooth gel-like consistency and are created with the unique Vycross cross-linking technology to deliver longer-lasting and more natural looking results.
JuvedermVolbella
This is a unique aesthetic injectable developed to plump your lips, and lessen the fine vertical lines in and around the lips (often known as smokers' lines). 
The FDA approved
anti-aging filler
is designed to cosmetically enhance the appearance of lips. This injectable filler gel can effectively address the lines that extend from the corners of your mouth (oral commissures) with precision and care.
The hyaluronic acid present in the filler gel assists to retain the moisture of the lip. Results with Volbella dermal treatment can last for up to one year. Juvederm Volbella XC consists of a local anesthetic, which comforts patient during the injectable procedure.
JuvedermVoluma
While loss of skin volume is an inevitable part of aging, some people tend to lose more volume in their cheeks, or the mid-face area than others. This creates a sunken appearance of the cheeks with loose skin and thinning. Juvederm Voluma injectable dermal filler helps to restore the volume in your cheeks 
This anti-aging filler can provide beautiful facial rejuvenation. It takes several years off a person's face by creating a rounder, fuller facial appearance, and giving a subtle mid-face lift. The innovative Vycross technology is used to create the smooth and consistent Juvederm Voluma gel. 
Voluma is one of the more long-lasting facial fillers because of its higher concentration of hyaluronic acid. Most patients can expect to sustain the results with this injectable filler treatment for up to two years.
Juvederm Vollure
People who are concerned by the appearance of moderate to severe creases and folds, facial wrinkles choose Juvederm Vollure dermal filler injectable treatment. This first of its kind facial filler is FDA-approved foranyone who is the age of 21. Vollure is highly effective in correcting conspicuous signs of facial aging such as the nasolabial folds.
Juvederm Vollure is a highly versatile formulation, and has been designed uniquely with a balance of gel firmness and low cohesiveness. This results in deeper and more natural looking aesthetic appearance, which will last up to eighteen months. The smooth consistency of the Vollure gel also guarantees that patients do not experience a lot of inflammation and discomfort post-injection.
Rejuvenate
Medical Spa
receives patients from Encino, Sherman Oaks, San Fernando, Calabasas, Woodland Hills, Tarzana, Los Angeles, CA, and nearby areas for dermal filler injections.
See all Medical Spa Non-Surgical Procedures Dr. Bijan Farah performs on patients in Los Angeles, Encino, Sherman Oaks, San Fernando, Calabasas, Tazana, Woodland Hills, CA, and surrounding communities. Schedule a consultation now.