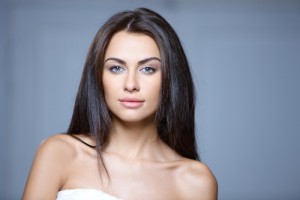 Juvederm Vollure is a one of its kind
med spa
dermal filler that has received the FDA's approved for cosmetic reduction of moderate to severe facial wrinkles and folds.
At the time of initial consultation, the treatment provider will discuss the unique attributes of Juvederm Vollure, and help the patient make the appropriate selection after comparing it with other fillers.
Once the patient has shown interest in Juvederm Vollure as the treatment of choice, some providers may also like to present before and after photographs to explain the potential effectiveness of this filler. Outstanding and sparkling Rejuvenate
Medical Spa
, led by Dr. Bijan Farah, provides Vollure injections to patients in Encino, Sherman Oaks, San Fernando, Calabasas, Woodland Hills, Tarzana, Los Angeles, CA, and surrounding communities in this part of the country.
What are Juvederm Vollure Before and After Images?
Before and after images in case of Juvederm Vollure injectable procedure refer to a set of pictures relating to a previous patient who has received the same treatment successfully. The set includes images taken before the treatment and after the treatment at a time when the initial redness has been resolved and full effects of Juvederm Vollure injections are visible.
The
med spa
treatment provider will take care to ensure that the photographs are obtained with the consent of the patient, and presented discreetly before new patients. The patient's identity may be kept undisclosed as per the standard norm. The goal of the dermal filler expert is to help new patients make an informed choice after reviewing before and after photos.
Advantages
When a new patient is weighing their treatment options, including the new Juvederm Vollure facial filler injections, they may not have a clear idea about what kind of impact this treatment can bring in terms of improving their facial creases and folds, such as nasolabial folds. Some patients may want to use the treatment in multiple facial sites, while others may only require addressing of the nasolabial folds.
In some cases, the provider may recommend Juvederm Vollure injections in combination with another procedure such as Botox or another dermal filler to create the desired results. In each case, the patient will be in a better position to make the right decisions when they have access to Juvederm Vollure before and after photos.
This is going to be mentioned shortly but it really cannot be emphasized enough. The fact is is that digital technology has transformed the landscape of industry after industry and the plastic surgery industry has wholeheartedly embraced digital technology. And this has been cheered across the spectrum by patients and industry professionals alike.
Now any patient can see tremendous pictures online without making one phone call. They do not have to start up their car and drive to the clinic to see pictures on some brochure that just makes them want to see more and triggers more questions than anything else. The beauty of digital technology is that it is extreme prevalent and to see these pictures the patient does not have to make any noise at all.
Keeping Realistic Expectations
In any aesthetic procedure, whether surgical or non-surgical, it is important that the patient should have a positive frame of mind, clear goals and realistic expectations. With Juvederm Vollure before and after photos, the provider can help ensure that the patient knows exactly what to expect and what not to expect from this injectable treatment.
Patients with realistic expectations will be able to appreciate the final outcomes in a better way and typically achieve higher levels of satisfaction. Rejuvenate
Medical Spa
receives patients from Encino, Sherman Oaks, San Fernando, Calabasas, Woodland Hills, Tarzana, Los Angeles, CA, and nearby areas for Juvederm Vollure injections.
The physician has a choice to provide Juvederm Vollure before and after photos on their practice website which Dr. Farah does with his poignant and visual appealing website. New patients may review the pictures online in the privacy of their home or office and gain a better understanding of the procedure as already mentioned.
See all Medical Spa Non-Surgical Procedures Dr. Bijan Farah performs on patients in Los Angeles, Encino, Sherman Oaks, San Fernando, Calabasas, Tazana, Woodland Hills, CA, and surrounding communities. Schedule a consultation now.