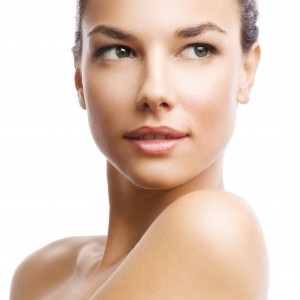 Juvederm Vollure is the one of its kind dermal filler that has recently been approved by the FDA for the cosmetic reduction of moderate to severe wrinkles and folds, such as nasolabial folds.
At the time of initial consultation, the
med spa
treatment provider will educate the patient about the key aspects of Juvederm Vollure, and discuss its estimated costs.
A responsible provider will make every effort to ensure that the patient makes an informed choice about their facial anti-aging treatment. The financial ramifications are a critical component to consider because dermal fillers are often not covered under insurance. Rejuvenate
Medical Spa
, led by Dr. Bijan Farah, provides Juvederm Vollure to patients in Encino, Sherman Oaks, San Fernando, Calabasas, Woodland Hills, Tarzana, Los Angeles, CA, and surrounding locations across the landscape.
Price Tag Comparison
In comparison to surgical as well as some non-surgical facial anti-aging procedures such as laser, ultrasound or RF techniques, Juvederm Vollure injectable treatment can be more cost competitive. The injections can be performed without involving general anesthesia, sedation, medical tests, prescription drugs or other post-operative expenses.
Even when compared to several other hyaluronic acid based facial fillers, the cost-effectiveness of Juvederm Vollure is better because of its longer lasting results. While most injectables will sustain results for about six months to a year, Vollure
med spa
treatment can create results that may last for up to 18 months with a single treatment.
Financial Stipulations
The overall cost of Juvederm Vollure injections can differ between two practices and even between two patients at the same practice in some cases. Practices that are located in main metropolitan areas or prime urban centers will often have higher real estate costs and other overheads. Therefore, their costs may be slightly higher compared to those to a practice located in a small town in an interior region.
The expertise and experience of the treatment provider will make a difference to the fee charged by them. The investment in quality standards, best practices, advanced technology, and latest safety protocols made by a practice can marginally affect their costs.
The remarkable and judicious Rejuvenate
Medical Spa
receives patients from Encino, Sherman Oaks, San Fernando, Calabasas, Woodland Hills, Tarzana, Los Angeles, CA, and from cities and communities in this part of SoCal for Juvederm Vollure.
Assessing the Monetary Amount
Juvederm Vollure syringes will come in different sizes to meet the requirements of treating different areas of the face. The label use for this filler is nasolabial folds, but it can also treat other areas of the face where deep wrinkles, creases, and folds are present. The amount of treatment in each site would vary, and the overall costs will be determined according to the total volume used.
Some patients may need a touch-up treatment after the primary injection procedure. This may add to their costs. However, this can differ according to the pricing policy followed by a practice. Some practices may charge according to the number of facial sites involved instead of the number of units consumed. Sometimes the patient may get a special rebate from the practice, if they combine Vollure with other aesthetic procedures.
See all Medical Spa Non-Surgical Procedures Dr. Bijan Farah performs on patients in Los Angeles, Encino, Sherman Oaks, San Fernando, Calabasas, Tazana, Woodland Hills, CA, and surrounding communities. Schedule a consultation now.