Skin Cancer Body Scan
Skin cancer screening is an important test, which should be taken periodically to increase the chances of early detection. While a
med spa
may offer traditional skin cancer screening methods, an advanced screening system is now available to provide better results. The Bodystudio ATBM computer 3D full body scan is a cutting edge system from FotoFinder.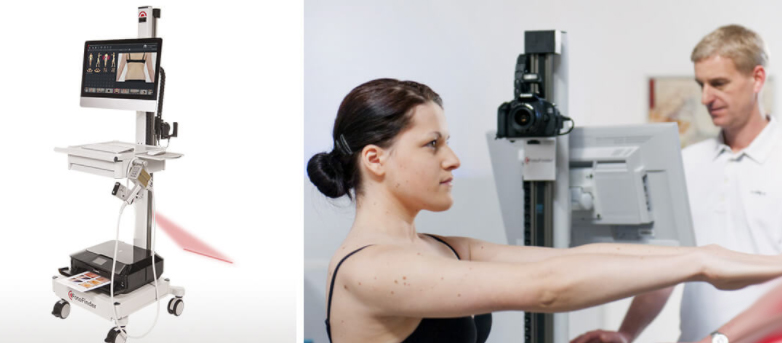 Bodystudio ATBM is the first automated skin cancer screening system of its kind. With total body photography, it offers the ideal way to track potential changes in lesions and moles for early detection of possible skin cancer. Rejuvenate
Medical Spa
, led by Dr. Bijan Farah, provides this state of the art body scan system to patients in Encino, Sherman Oaks, San Fernando, Calabasas, Woodland Hills, Tarzana, Los Angeles, CA, and surrounding communities in this part of The Golden State.
Innovation in Total Body Photography
The process of skin cancer screening at a med spa has traditionally been a time consuming and complex process. Now with the introduction of the innovative Bodystudio ATBM system from FotoFinder, total body photography has been taken to the next level. It is now faster and more accurate for each patient. The system takes about four minutes to take total body images, including four sides, palms and soles. The
med spa
screening expert will simply feed the patient's height and position the patient in accordance with the FotoFinder's advanced Guided Photography template. The rest of the job will be done by the camera, which is designed to move up and down automatically, while taking consistently illuminated photos with the ATBM BodyFlash lighting system.
Advantages
The Bodystudio ATBM from FotoFinder has the following advantages:
It creates consistent photographs with each use for precise comparison
The provider does not require any special photography expertise
Changes can be monitored more easily with automatic comparison
It helps to quickly identify new lesions and moles
Precise dermascopy photos are obtained with the advanced Medicam 1000
The computer-aided method is capable of drawing the attention of the physician to unusual lesions, which may have been previously missed
Bodystudio ATBM Aesthetics
In addition to early detection of cancer, the versatile Bodystudio ATBM can also be used for aesthetic imaging. The all in one imaging solution combines total body mapping, digital dermoscopy and consistent baseline and follow-up photos of cosmetic procedures for highly precise comparisons. Aesthetics software and UVscan module can be added to create the most versatile and top of the line system for an advanced medical spa.
FotoFinder Universe Pro iPad App
Patient images from the database can be easily accessed, edited and compared with the Universe Pro app used along with the FotoFinder software. Any iPad in the provider's office can be used to access before and after photos as well as total body and dermoscopy photos. The use of an iPad also makes a medical or cosmetic consultation a more comfortable and personalized experience. Sagacious and innovative Rejuvenate
Medical Spa
receives patients from Encino, Sherman Oaks, San Fernando, Calabasas, Woodland Hills, Tarzana, Los Angeles, CA, and other cities and suburbs in this part of the southwest for skin cancer screening and other procedures.
See all Medical Spa Non-Surgical Procedures Dr. Bijan Farah performs on patients in Los Angeles, Encino, Sherman Oaks, San Fernando, Calabasas, Tazana, Woodland Hills, CA, and surrounding communities. Schedule a consultation now.